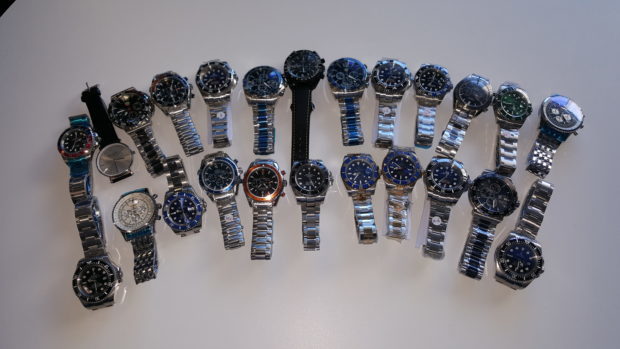 An offshore worker who planned to sell fake watches to his colleagues was apprehended mere minutes before boarding a helicopter to his North Sea platform.
Police have revealed the man was stopped at the Aberdeen Airport heliport after he aroused suspicions with dubious behaviour in the terminal.
Officers who questioned him found he was carrying a haul of two dozen watches including brands such as Rolex, Omega and Tag Heuer.
Timepieces from these manufacturers can often set customers back thousands of pounds when bought from legitimate sources.
But after seizing the watches, specialist assistance from experts in the city council trading standards team was sought.
Following careful scrutiny of each of the products, it was revealed that all of the watches were counterfeit.
Selling fake products is a criminal offence and can secure an offender an unlimited fine and up to a decade in prison.
The man said he had not realised the severity of what he was intending to do.
While he was not charged by police, he was given a written warning from trading standards officers who are now going to destroy the watches to prevent them from being re-sold.
Police Scotland Airport Inspector Hamish King said: "We work closely with our partners and the airport staff to challenge any potential criminal activity.
"On this occasion we were made aware of suspicions around a male by staff at one of the heliports.
"Once we had ascertained the full circumstances, we contacted Trading Standards officers to deal with the counterfeit goods."
Aberdeen City Council trading standards manager Graeme Paton is hoping others learn from this man's mistake and avoid becoming involved in criminal behaviour.
He said: "Many people don't realise how serious an offence possession of counterfeit goods can be.
"We want to highlight the issue and warn people that it is a criminal offence that can attract a significant penalty."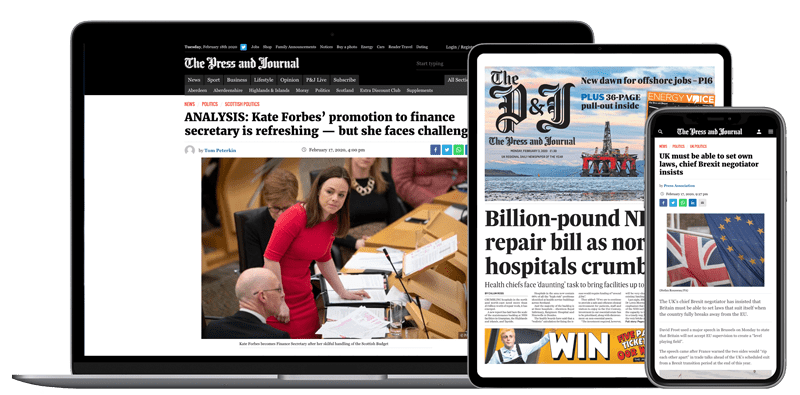 Help support quality local journalism … become a digital subscriber to The Press and Journal
For as little as £5.99 a month you can access all of our content, including Premium articles.
Subscribe