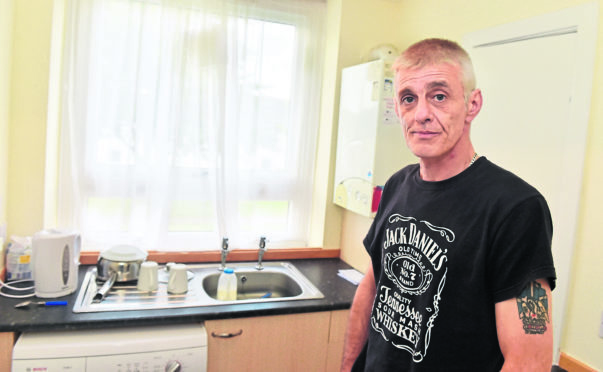 An Aberdeen man forced to seek emergency housing has criticised council chiefs for "rip off" rents after they charged him more than £1,000 a month for a "disgusting" bedsit.
Allister Stewart turned to the city council for aid after he broke up with his partner because her name was on their lease.
The 51-year-old, who works for a cleaning and catering company, was offered a temporary bedsit home on Hazlehead Terrace which he took up thinking the rent was £60 a week.
But along with the £60 a week rent it soon emerged council chiefs also expected him to splash out £204 a week on "service charges".
This brought Mr Stewart's total payments to £1,056 a month – a price usually more befitting of the rent paid for a multi-bedroom property in the north-east.
Faced with unsustainable payments, he says he will now go "sofa surfing" at friend's homes until better and cheaper accommodation is available.
Mr Stewart said: "I am handing the keys back because I just can't afford the rent. It would put me in debt if I tried to pay it.
"I am in work which is why they can charge so much. If I was on benefits the rent would be paid for me. It makes you wonder what the point in working is." In addition to costs, Mr Stewart has also been unimpressed with the standard of accommodation offered by the council.
"They are charging me all this money for services but the place is absolutely disgusting," he said.
"I think it's just terrible how the council treat people. I came to them for help but I feel so let down because it is such a rip-off."
An Aberdeen City Council spokeswoman said the rates charged for temporary accommodation were well established.
"The charge is based on the costs of running our temporary accommodation, including council tax, staff costs, furniture, repairs, voids, bad debt and cleaning," she said.
"The charge was approved by committee and has not changed since 2016.
"Common with other local authorities, Aberdeen City Council has an extra charge on our temporary accommodation as temporary accommodation is fully furnished and has a high turnover compared to normal tenancies.
"All households are also helped to fill out a housing benefit form at sign up which may reduce their liability for the charge depending on their income."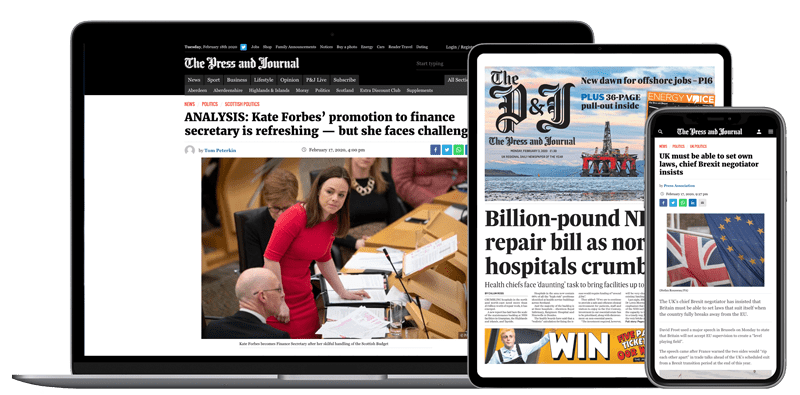 Help support quality local journalism … become a digital subscriber to The Press and Journal
For as little as £5.99 a month you can access all of our content, including Premium articles.
Subscribe