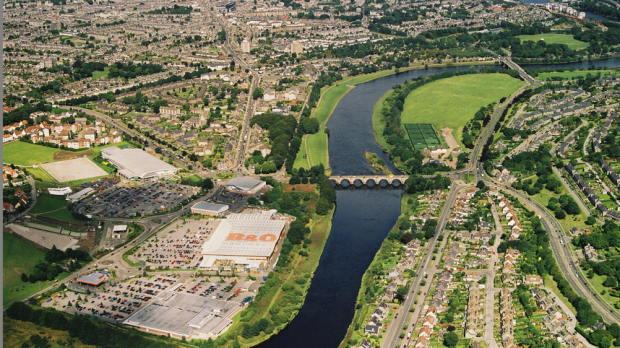 Transport bosses have published a list of weak bridges on trunk roads across Scotland.
Earlier this year a report from the RAC Foundation revealed there were 412 substandard bridges on council-maintained roads.
Now, following a request from the Daily Express, Transport Scotland has given details of problems with crossings on major routes across the country.
At least 13 of the 36 bridges requiring "remedial works" have remained in the same condition since 1998.
The Morandi Bridge disaster has sparked reviews into safety in countries across Europe since the tragedy happened in Italy earlier this month.
However, Transport Scotland has insisted that no structures in Scotland are of the same design as the crossing over the A10 toll motorway which collapsed causing the deaths of 43 people.
The new list published by the national transport agency for Scotland reveals that the A-listed Bridge of Dee in Aberdeen is one of the bridges needing repairs.
It will undergo £447,000 worth of work to improve pier surrounds.
"The Bridge of Dee is a great landmark," said local councillor Ian Yuill.
"But it is clearly not suitable for the 21st Century.
"Action is needed to ensure the safety of pedestrians and motorists who use the bridge."
Also included on the list are the approaches to the Erskine Bridge and the Queensferry crossing.
Three of the bridges are located on the A87 from Invergarry to Skye, a further three on the A887 through Glen Moriston and one is based on the A830 Glenfinnan near the viaduct.
Parapet repairs also need to be carried out to the A96 Keith to Dufftown railway crossing.
Transport Scotland has insisted that all identified weak bridges are still "functional and safe."
A spokesman from Transport Scotland said: "The strict inspection and safety regime we have for all our bridges, which is based on best practice and national guidelines, has identified 36 bridges requiring standard remedial works to strengthen particular parts or elements.
"For example, footways on bridges may contain services that have to be protected be vehicle barriers to prevent damage from errant vehicles.
"Bridges requiring standard remedial works are managed in a risk approached basis and in accordance with recognised national standards and monitored until such times as the element can be strengthened or the mitigation, such as vehicle restraint, removed.
"In the meantime, the structures remain functional and safe with the mitigation measures in space."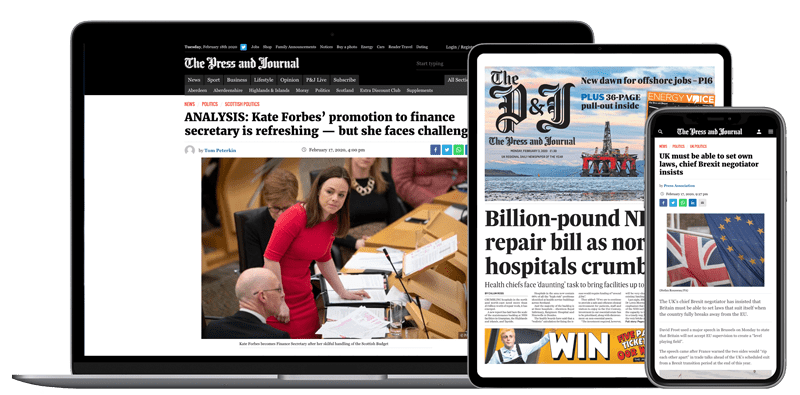 Help support quality local journalism … become a digital subscriber to The Press and Journal
For as little as £5.99 a month you can access all of our content, including Premium articles.
Subscribe