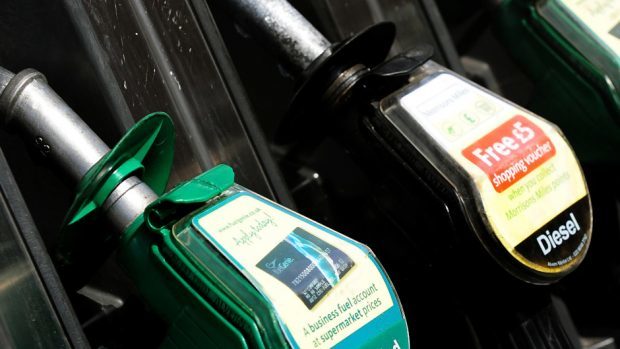 Motorists are being forced to pay extra for fuel at supermarket filling stations just a few miles apart amidst claims of "greedy profiteering" at the expense of rural buyers.
The Press and Journal has compared prices for petrol and diesel at the big four chains' outlets as well as independent stations across the north and north-east.
Figures taken from fuel card firm All Star have revealed that drivers who fill up outside Aberdeen are paying as much as 12p more than those inside the city.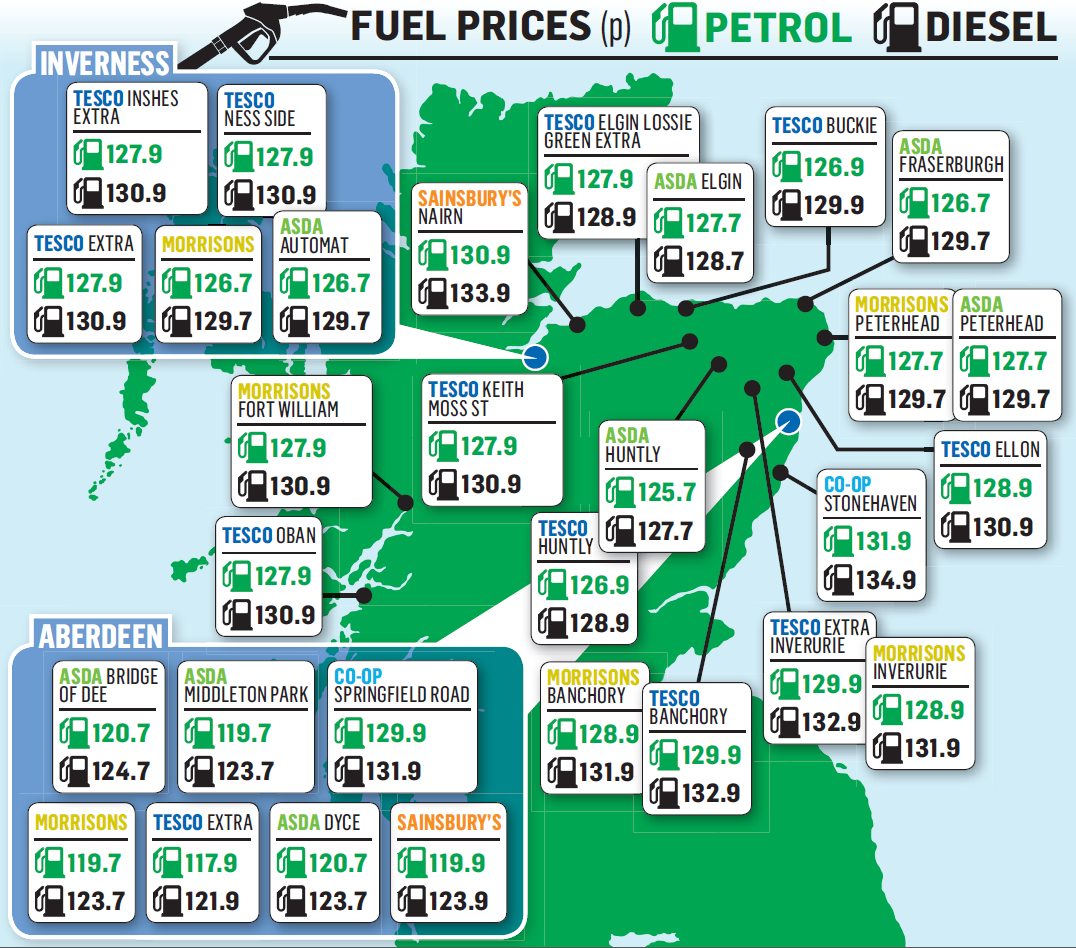 Last night campaigners accused the chains of "exploitation" and called for more protection for consumers, while supermarkets have argued that their prices are based on the average costs in the local area.
The biggest gulf is between Tesco's Danestone site in Aberdeen, where it costs 117p per litre for petrol and 121p for diesel, and its Banchory shop where it costs 129.9p and 132.9p respectively.
The two shops are just 20 miles apart.
Meanwhile, the 30 miles between Asda's Middleton Park shop in Bridge of Don and its Peterhead store add up to a 10p disparity.
Morrisons on Aberdeen's King Street is offering fuel at between 8-9p cheaper than its station in Inverurie, some 16 miles away.
Sainsbury's only has two shops that offer fuel in the north and north-east, at Garthdee in Aberdeen and in Nairn.
Howard Cox, founder of the Fair Fuel UK Campaign, said: "Greedy profiteering at the pumps has always been the domain of big oil corporations.
"Now the exploitation bandwagon seems to be supported by the big four supermarkets cartel, who similarly see hard pressed captive drivers as easy pickings to swell their coffers.
"We already have OfGem, OfCom and OfWat to protect consumers from any gas, electricity, water and telecoms rip-off prices, so why isn't the same safeguard afforded to 37 million UK drivers?
"The unconstrained businesses in the impenetrable world of the fuel supply chain should likewise be subject to an impartial pump prices monitoring body."
Mr Cox said campaigners were lobbying MPs at Westminster for a similar organisation to monitor fuel prices.
Tesco said it gave its clubcard customers a discount on fuel and also had regular offers for shoppers.
A spokesman said: "We know that low fuel prices are important to our customers so, like most major fuel retailers, we have a local pricing policy to provide great value to shoppers in Aberdeenshire."
Meanwhile Asda said it had a limit on fuel costs but depending on local prices it may go lower.
An Asda spokesman said: "We have a national price cap for fuel so our customers will always pay the lowest price for petrol in their local area.
"We do sometimes dip under this price cap to remain competitive with other local stores and we continuously monitor our prices to ensure customers are getting the best possible deal."
Morrisons said it also based its prices on the average costs of fuel in a geographical area.