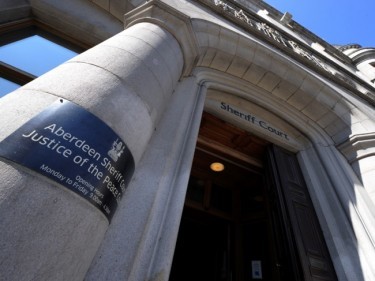 A motor firm's battle for a £580,000 payout after a fire destroyed its garage has been rejected by judges who agreed that the blaze was started deliberately.
T&G Grampian Ltd leased a garage at Kintore to store vehicles and stock as it supplied specialist parts for performance and rally cars.
In August 2013, bosses took out a one-year insurance policy with Allianz to guard against damage to machinery, plant, tools, stock, vehicles and "business interruption".
Two months later, a fire broke out at the Aberdeenshire garage which caused "severe damage".
Director, Graham Clark, put in a claim with Allianz for a £579,146 payout, but it was rejected the following summer.
T&G Grampian took the insurance group to Aberdeen Sheriff Court in an effort to secure the sum last year, but lost the case.
Mr Clark recently launched an appeal but Sheriff Craig Turnbull has now backed the original decision not to award the cash.
In papers published yesterday, Sheriff Turnbull ruled that there was "no evidence of credible accidental causes for the fire originating" and that "the fire was set by, or on behalf of, or with the knowledge and concurrence of Mr Clark".
He added that the circumstances of the fire as reported by Mr Clark were "deliberately untruthful".
Court papers describe the fire as having three starting points; beneath the bonnet of an Evo car, on some cardboard on top of a stack of pallets and at the exit door of the garage.
The judgment states: "The forensic investigations failed to identify any credible non-accidental cause for the fire.
"It was likely that all three fires were started deliberately.
"During the course of investigation into the circumstances surrounding the fire, Graham Clark told two separate fire investigators that whilst he was working in the premises he discovered a fire on some cardboard that had been laid flat on top of a stack of wooden pallets that was situated some 50ft from the exit door of the premises.
"Mr Clark told investigators that he did not attempt to tackle the fire despite there being several fire extinguishers at the premises."
The motor parts firm's legal team tried to persuade the court that there was evidence which suggested the original finding had been flawed.
Mr Clark was not available for comment on the verdict yesterday.