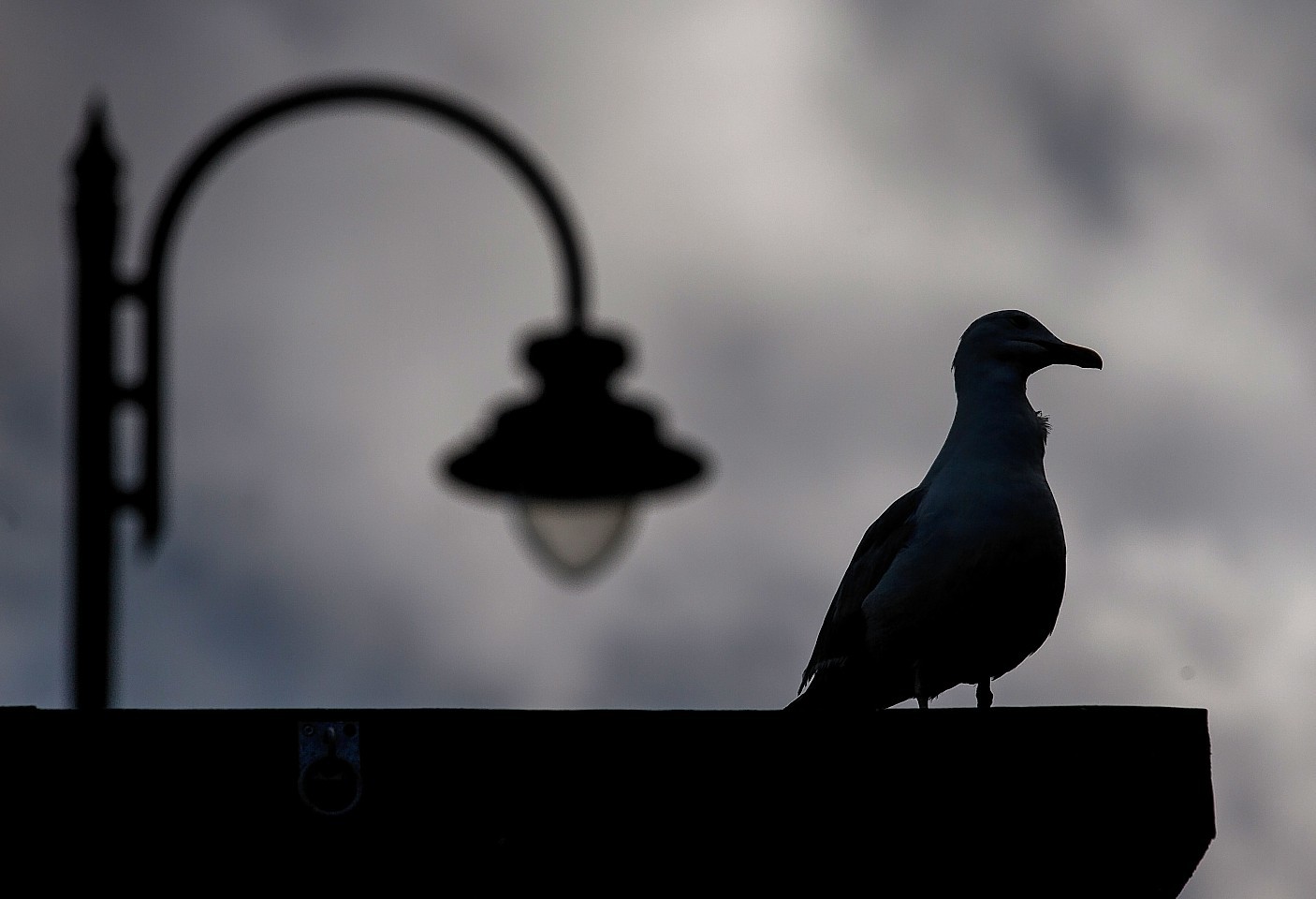 Councils across the north of Scotland are paying thousands of pounds to deal with seagulls causing havoc across coastal cities and towns.
Nearly £30,000 has been spent on preventative measures across Aberdeenshire over the past four years.
The local authority in Aberdeen could only provide costs for this year and revealed it had shelled out £6,000 on egg and nest removals in 2018.
The council has dealt with 186 complaints about gulls in the Granite City since January – the same number recorded over the same period in 2017.
An Aberdeen City Council spokesperson said: "The council will continue to explore ways to deter gulls from causing a nuisance in public places."
Gulls often become aggressive when adult birds are defending their chicks, or when young gulls face a shortage of food.
This can often lead to the giant birds swooping on unsuspecting city dwellers, often stealing food straight from their hands.
The council was recently prompted to publish a Living with Urban Gulls leaflet which provided information to the public to help them avoid encountering problems with seagulls.
It discourages residents from feeding larger birds in the city.
Birds of prey have also been hired to work in communities in neighbouring Aberdeenshire to help deter the bothersome birds.
Peterhead North councillor Anne Allan praised the work of the council.
She said: "I was in the town centre yesterday and did not see or even hear any gulls. The change has been quite noticeable and the work has made a big difference."
In the north of Scotland action against the birds is becoming increasingly more common.
In Moray and Highland councils have put up laminated posters warning residents 'Please do not feed the seagulls' in libraries and community centres. Neither council could provide figures for spending costs.
Highland and Orkney councils dealt with less than 50 complaints about gulls over the same four years compared to Shetland Council's 104 complaints over the same period.
Rebecca Lakin, a PhD student at St Andrews University, is currently studying the impact of urban environments on baby gulls, and the potential reasons behind why adult birds seem to be becoming increasingly aggressive.
She hopes her study into the effects of the bird's unhealthy diets may help change our perception of the infamous birds.
Miss Lakin, 24, is comparing the chips and ice cream diet of urban gulls to the traditional marine menu of fish and clams of their island cousins.
She said: "Gulls are vey clever and they have adapted really well to life in urban areas.
"The fact they are able to take advantage of every opportunity they can get is really interesting."
A spokeswoman from Highland Council said: "The council will consider proofing and deterrents.
"In cases of justifiable public health and safety matters then consideration will be given to nest and or egg removal."
And a Moray Council spokesperson said: "Taking action against gulls is not a statutory function of the council, nor are there any specific offenses regarding gulls."
A spokesman for Aberdeenshire Council said: "The council has no statutory duty to take action against gulls, but does recognise the need to protect communities. However, the council cannot do this alone, and everyone has a role to play."