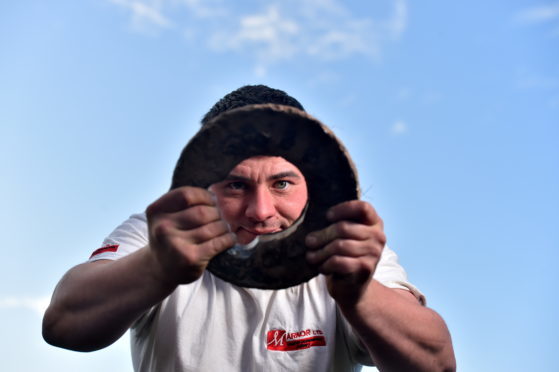 A Stonehaven man has retained his title as the youngest ever British champion of one of the country's least-known sports.
Brian Eddie, of the Dunottar Quoiting Club, won the British Open Quoiting Championship of the traditional game for the second time last month at the finals in the Welsh mining village of Saron.
At 28-years-old, Mr Eddie – a joiner by trade – is the youngest player to have ever won the tournament and the only Scottish contender to ever do so.
Mr Eddie, who has been hurling quoits since he was eight-years-old, learned about the sport from his father Graham.
The Dunottar Quoiting Club, which meets twice a week at Stonehaven's quoiting field between Baird Park and the Cowie Water, has been established since 1890, and has become the last of its kind in Scotland.
At last month's championships, Mr Eddie travelled almost 500 miles to Saron with his family to win the championship match 25 to 20.
Mr Eddie, who chooses to hurl some of the heaviest metal quoits in the sport at 13lbs, beat 26 other quoiters from all across the UK.
The 28-year-old said he felt proud to raise the cup on behalf of Scottish quoiters.
He said: "I couldn't really believe it at first, it was a really good feeling.
"I won my first championship when it was held here in Stonehaven in 2014, and ever since then I really wanted to win it again on Welsh soil, so this was just amazing.
"I really love the competitive side of it, I've worked really hard to improve myself throughout the years, and I needed it for the finals, as the person I was facing won it previously in 2011, and had been in the finals a few times.
"There used to be quoiting all across Scotland, but I think we're the last Scottish club still keeping the sport alive.
"It's a really friendly game, although it's very competitive it's all very social.
"We always like to meet up for a meal afterwards and talk about quoiting – all the old timers love telling their cracking stories about the good old days."
Mr Eddie said all are welcome to come along and try the sport every Tuesday and Friday from around 6.30pm.
Anyone who wants to find out more about the Dunottar Quoiting Club can call Mr Eddie's father Graeme on 07714427944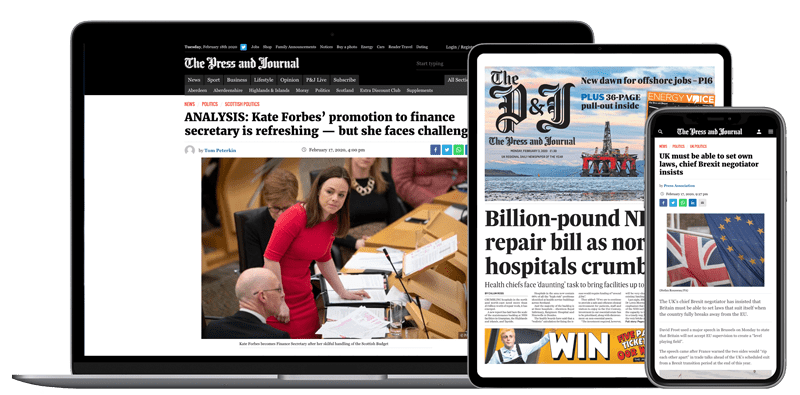 Help support quality local journalism … become a digital subscriber to The Press and Journal
For as little as £5.99 a month you can access all of our content, including Premium articles.
Subscribe