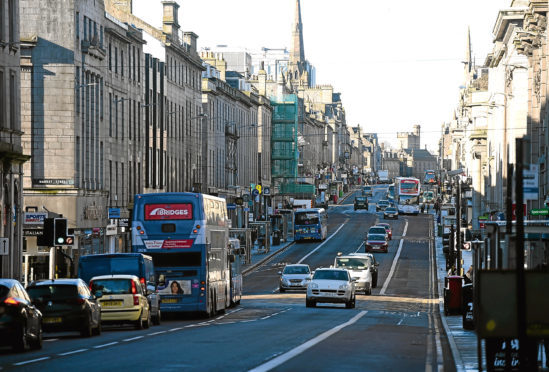 Aberdeen locals will soon have the chance to zip-line down one of Scotland's most famous streets.
Skyfall, the first mobile zip-wire ride of its kind in the UK, will be in the Granite City as part of 'In Town Without My Car Day'.
The event is one of several planned across the year to help people find out more about public transport, responsible car use, cycling, and walking alternatives to using a car.
Visitors will also get the opportunity to try out a bungee run, a giant boot camp course and a helter skelter for free at the family event.
There's also the opportunity to enter a competition to win £250 worth of bike store vouchers.
The theme of this year's event is "multimodality."
In Town Without My Car Day organisers are encouraging locals to explore the options available for getting from A to B, and to think about the mode that best suits each journey.
Lord Provost of Aberdeen Barney Crockett said: "In Town Without My Car day is always a fantastic event and this year promises to be bigger and better than ever.
"The public provide great support and really get behind the day and everyone is welcome.
"There's a serious message behind the fun around the importance of sustainable transport and it's a great way of promoting our aims and working with partners who share the council's ambitions."
In Town Without My Car Day takes place on Union Street, Belmont Street and Little Belmont Street from 10am to 4.30pm on Sunday, September 16.
Further details can be found here.