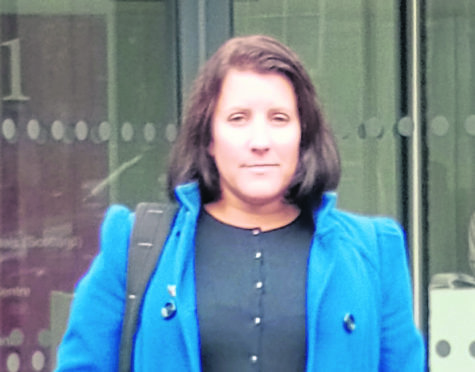 A woman who has taken the John Lewis store in Aberdeen to a tribunal, claiming they failed to accommodate her anxiety, has been accused of failing to tell her employers about her condition.
Sian Young worked at the store in the Bon Accord and St Nicholas Centre between 2015 and 2017, but resigned from the role last September.
She claims that, as a result of her anxiety and depression, she needed notice before a meeting took place with her superiors, but this policy was not followed.
Earlier in the hearing, the Aberdeen Employment Centre heard she encountered numerous problems after failing a sales test and was caught browsing a website not relating to her work, which caused her to swear at her bosses.
They also heard she suffers from Post Traumatic Stress Disorder, which her employers were aware of, but that does not form part of her allegations.
But yesterday, she was pointed to opportunities she had to make her employers aware of the condition.
Representing the store, lawyer Ben Williams asked her about the situation when she was referred to occupational health after numerous periods off work with illnesses.
He asked: "At no stage did you suggest in October 2016 that you told anyone that you suffer from anxiety and depression, you did not mention that."
Miss Young replied: "No."
Mr Williams went on to refer to a health report that was carried out on Miss Young prior to her going into Cognitive Behavioural Therapy.
He said: "We see the referral document completed on Dececember 21 (2016).
"You say there is an underlying condition that you have, the report says there is no underlying condition, is that report wrong?"
She claimed the person who produced the report had made it on the basis of a single phone call.
Mr Williams then asked: "There is no evidence that anxiety and depression caused your outbursts, is there?"
She replied: "No, I do not think that I have spoken about that aspect."
John Lewis denies any allegations of wrongdoing.
The hearing, before employment judge Nick Hosie, continues.