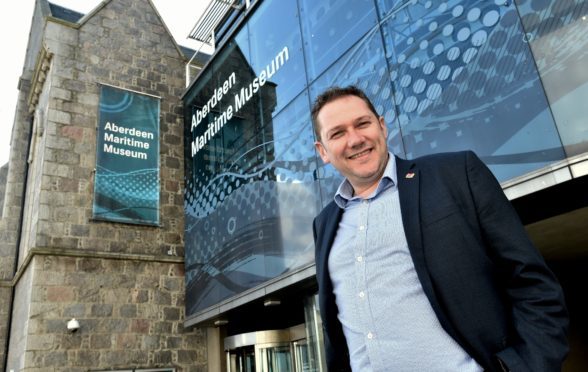 City council chiefs have been told they must call a temporary halt to their controversial restructuring programme in the wake of a new report that shows spending on temporary workers is still vastly over budget.
The Unite union made the call as it emerged a number of savings targets have been missed, with hundreds of thousands of pounds still being spent on temporary and agency workers to meet staff shortages.
A new Target Operating Model was approved last year with the goal of saving the council £125 million in five years.
And a series of steps are being taken to control spending and trim budgets, including cuts to the workforce, though the Conservative, Aberdeen Labour and Independent alliance has insisted there will be no compulsory redundancies.
Council co-leader Douglas Lumsden said the local authority was working hard to make the cuts required and claimed opponents had no valid alternatives to the plans.
However, Unite regional representative Tommy Campbell, argued the latest progress report made clear their efforts were failing and said it was time to reconsider the restructure.
Council reports show that spend on staff hired temporarily from agencies, usually at premium fees, increased from £65,935 in April to £483,855 in June – an increase of £417,920.
Over the same period, spending on overtime rose £371,318.
The figures relate to seven key council departments and indicate spending of nearly £800,000 on high-price staffing in just two months.
---
>> Keep up to date with the latest news with The P&J newsletter
---
Mr Campbell said: "TOM now stands for total organisational mismanagement. One year on, it is clear the system hasn't worked."
Opposition SNP operations spokeswoman Jackie Dunbar said: "The figures being presented to councillors are once again a real concern and it's high time the administration provides some answers, not more spin.
"Council tax payers in Aberdeen will understandably be questioning why the council continues to spend heavily on agency staff and overtime whilst cutting staff numbers."
The administration stressed this year's figures are far lower than in previous years, with a past report to the audit committee showing £7.9million was spent on agency staff for the year 2015-16.
And Mr Lumsden defended the efforts to date, saying: "Mr Campbell calls for the work on the TOM to be suspended, but offers no real alternatives.
"As a council, we have to save £125million and much of this will be from the new target operating model as opposed to cuts to frontline services.
"Mr Campbell should be calling on adequate funding of local councils by the Scottish Government. This would protect jobs as well as services to the most vulnerable.
"The Scottish Government had a surplus of some £453million last financial year, while inflicting austerity onto councils."
"As ever, all we hear from SNP colleagues is criticism, but no alternatives."