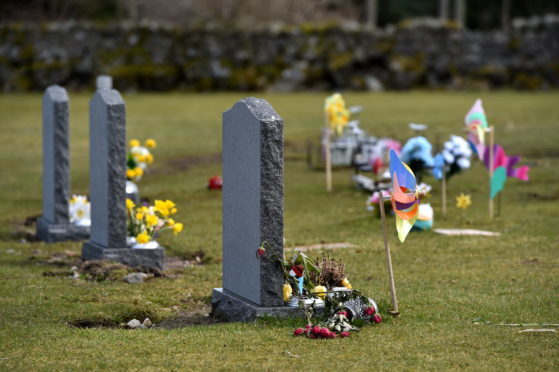 Updated rules for the management of Aberdeen cemeteries, including access for dogs kept on a lead, have been approved to go out to consultation to the public.
The council's operational delivery committee yesterday agreed to the proposals in the document which includes an improved and clearer description of ornamentation of a grave and where mementoes and memorabilia can be placed.
In March, a major row broke out after council chiefs wrote to families of children buried in the city's Hazlehead graveyard telling them to remove their items from grass around graves.
Last night, a council spokeswoman said: "It should be emphasised that mementoes such as cuddly toys or keepsakes are not banned from the city's cemeteries and there is no proposal to ban them in the proposed management rules.
"The cemetery rules were last changed after a consultation 10 years ago which resulted in the banning of windchimes, because people felt they were too noisy and intruded on mourners."
The council's operational delivery committee vice convener Philip Bell said: "The updated rules, once they have gone out to consultation and are finalised, should ensure more clarity for the public as to where mementoes are allowed on graves, and what else is permitted in a cemetery."
However, Hazlehead independent councillor Jennifer Stewart said she did not feel the rules "went far enough".
She added: "Residents have told me they are very upset by some of the things people have around the graves."