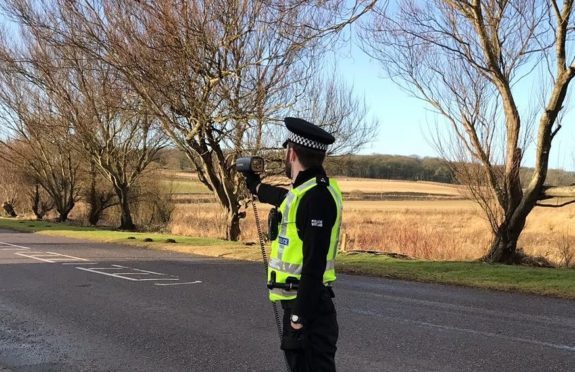 Eagle-eyed volunteers could be trained to wield speed guns and spot dangerous drivers by police in Aberdeen.
The Community Speedwatch plans were unanimously backed by city councillors on its operational delivery committee yesterday.
It is hoped the scheme will help to limit the number of incidents with problem drivers on city streets without taking resources away from the police.
The volunteers will not be allowed to stop speeders or issue tickets but can pass details of the vehicles on to be dealt with by local officers.
Liberal Democrat councillor Ian Yuill raised the idea with his colleagues in the summer and suggested asking the police for advice on how to proceed.
He said: "I am delighted by the committee's unanimous support for my proposal.
"Community Speedwatch works successfully elsewhere in the UK and I do not believe there is any reason why it could not work here in Aberdeen."
Trials for such a scheme have been carried out successfully in England and for short periods in both Perth and Fife.
Several so-called Pop-Up Jims – cardboard cut-outs of police officers holding cameras – have also been erected in various Scottish locations as a reminder to motorists to watch their speed.
These initiatives have led to a reduction in speeding by as much as 90%.
However the Aberdeen speedwatchers will likely also be looking to Skye for inspiration – with a community there aiming to become the first in north Scotland to roll out Speedwatch permanently.
Efforts are underway to launch a crack team of volunteers, likely made up from community councils, willing to brave the elements and catch speeders in the act for around an hour each session.
But first they must apply for funding to cover the £1,300 needed for a used speed detection gun and around £700 more for signage, insurance and hi-vis jackets.
Mr Yuill added: "Community Speedwatch could reduce speeds and make our roads safer for drivers and pedestrians alike.
"I very much hope the police decide to introduce Community Speedwatch in Aberdeen."