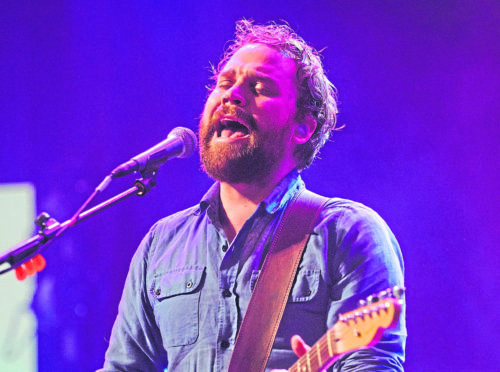 It has claimed hundreds of lives and caused anguish to countless families across Scotland in recent years.
And recent statistics showing that suicide is on the increase, particularly among young men in the north of the country, have prompted urgent calls for action.
Now, a series of events and initiatives have been organised in Aberdeen and Aberdeenshire to help those who might be suffering from depression or suicidal thoughts.
---
>> Keep up to date with the latest news with The P&J newsletter
---
These include 'conversation cafes' on board a variety of train services in the north east on Monday, through which volunteers will be opening up discussions about mental health and wellbeing.
These will be held on the 9.35am Aberdeen-Dundee service, the 10.13am Aberdeen-Keith train, the 11.0am Dundee-Aberdeen journey and the noon service from Keith to Aberdeen.
In the last year, 51 people took their own lives in the region and Iain Murray, ChooseLife coordinator for Aberdeen City and Aberdeenshire, has urged anybody with issues to seek help.
He said: "If someone you are close to shows signs of not being themselves you will normally notice.
"When changes in their behaviour begin to worry you – even if the signs come and go – the most important aspect is to ask them about it.
"Talking openly about their feelings can help a person get clarity about what is troubling them. Starting this conversation helps them gain a perspective on their distress.
"You don't need to have a solution to their problems – being there for them and listening, without judgement, shows that you care and their distress, and ultimately their happiness, is important to you.
"Ask if they are thinking about suicide. It won't put the thought into their head if it wasn't there before, but it can be a big relief for them to be able to open up fully and acknowledge they need help and support.
"By taking the time to show that you care and are there to listen, you could change their life."
Suicide Prevention Week takes place from September 10 to 16 and has been organised as an opportunity to acknowledge that suicide is preventable and reinforce the message it's everyone's business.
The emotional impact on families, friends and communities bereaved by suicide is devastating and can have long lasting negative effects on those left behind.
While it is difficult to put an exact cost on the economic and social impact of a suicide; a figure of £1.5 million per individual has been estimated.
The ripple effect on families, friends and communities adds another dimension which would increase this figure dramatically.
Mental Health Minister Clare Haughey said: "Every life matters and no death by suicide should be regarded as either acceptable or inevitable.
"Over the past decade, Scotland has made real progress in reducing deaths by suicide, but we want to go further.
"Our view is that suicide is preventable and where anyone contemplating suicide or who has lost a loved one to suicide should get the support they need."
In the next few days, the 'conversation cafes' will be augmented by an Act of Remembrance for all those lost to suicide.
It will be held at 2pm on Sunday September 16 at Aberdeen Town House.
Thereafter a tree planting ceremony, led by Aberdeenshire Provost, Councillor Bill Howatson, will be held at 1.30pm on Saturday September 22 at the Community Garden in King Street, Inverbervie.
For information on what to do if you are worried that someone is feeling suicidal and to download 'The Art of Conversation', a free guide on spotting the signs, visit www.chooselife.net/ask.
Highland suicide rates cause concern for health officials
Officials in the north of Scotland have admitted the scale of the problem in tackling suicide.
Between 2012 and 2016, there were 245 recorded cases – 173 men and 72 women – in the Highland region, which was a substantially higher figure than in most other parts of the country.
According to NHS Highland, men in the north are more likely to kill themselves without making any attempt to seek help for their problems.
However, the health board also revealed that women have a higher attempt rate than their male counterparts.
A spokeswoman highlighted the difficulties involved in striving to reduce the number of people taking their own lives.
She said: "Suicide is complex and very rarely due to one factor alone.
"Risk factors span many issues, including social, medical and economic, and include having a mental health condition, substance misuse, deprivation, unemployment, financial worries, pregnancy and adverse childhood experiences.
"Recognised factors which help people include coping skills, physical activity, family connectedness and social and school support.
"NHS Highland offers a number of training courses which range from basic suicide awareness to suicide prevention. These are offered to a range of people from members of the public to frontline staff.
"People who suspect they may have a depressive illness should not suffer in silence. Talk to a friend and, if you are worried, contact your GP for advice."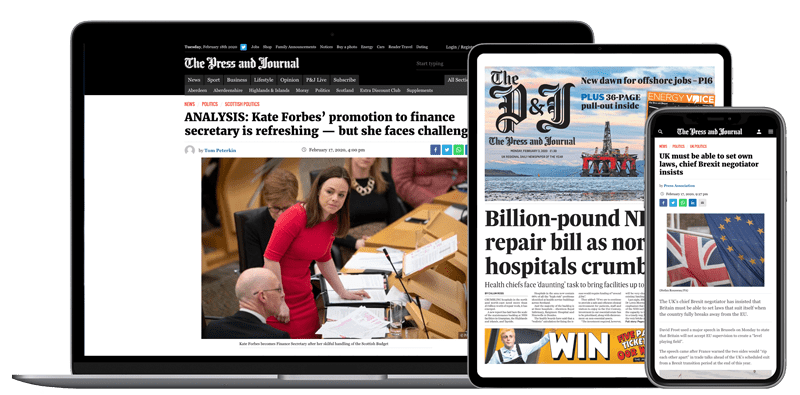 Help support quality local journalism … become a digital subscriber to The Press and Journal
For as little as £5.99 a month you can access all of our content, including Premium articles.
Subscribe