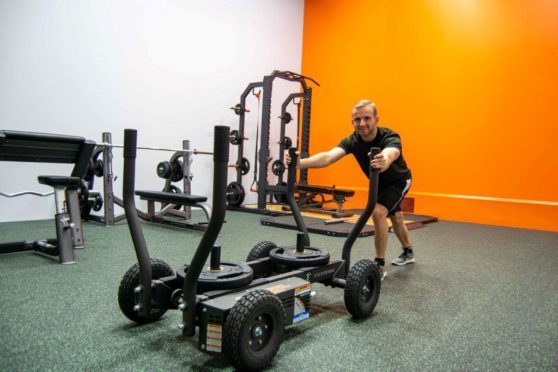 An Aberdeen sports facility has become a beacon of hope for the future after receiving a major refurbishment.
And its members have encouraged others in the city to make light work of the development project.
The Beacon Sports Centre is the latest amenity, operated by community leisure provider Sport Aberdeen, to benefit from improvements and provide customers with an all-encompassing health and wellness experience.
The work, which was completed at the end of August, saw £81,000 worth of capital investment, designed to transform the existing health and fitness offering for the local community as encouraging people to get more active.
David Selkirk, director of Community Leisure Operations, said: "We are delighted with the recent investment in the Beacon Sports Centre.
"With Bucksburn Pool also on the doorstep, the area will now benefit from high-quality health and fitness equipment and a wide range of inspiring programme and activity offers.
"There has never been a better time to get active in Aberdeen."
The existing gym has benefited from a refit and mix of new Pulse Fitness cardio and resistance equipment and a dedicated strength and conditioning suite.
This comes complete with free weights, a power sled and a lifting platform.
New and long-term members of the centre alike have expressed delight at the improvements which have been carried out.
One member, Chloe Gray, said: "I have been a member for a few years, but I have been using my membership almost daily since a year past May.
"I have noticed a huge difference to the Beacon, for example, in the gym there is more variety of equipment and more equipment in general.
"The equipment itself, both cardio and strengthening, have improved drastically as before the resistance on some of the machinery was not challenging me.
"Whereas now, I feel as if I am gaining so much more on the equipment and even in a shorter space of time.
"I have already recommended friends and family to join Sport Aberdeen even just to gain use of the Beacon gym, because I find it very beneficial to my fitness routine."