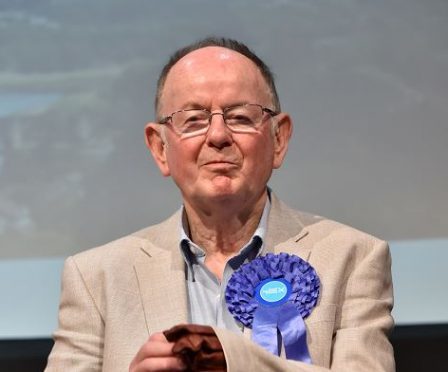 Almost nine out of every 10 pain patients in the north-east are now being "left to suffer" as they wait for treatment, it has emerged.
Official data for the latest quarter shows that just 11.2% of chronic pain sufferers were treated by NHS Grampian within the 18-week target.
It was by far the worst performance against the target in Scotland, with Grampian's figures having dropped in every quarter since it achieved 57.5% in June last year.
Health chiefs have blamed ongoing recruitment issues for at least some of the delays, but politicians have been dismayed by the performance.
Tom Mason, Scottish Conservative MSP for the north-east region, said: "I have been talking about this all year and it is clear from these figures that the situation is only getting worse.
"We are now at a stage where only a little over one-in-10 patients are seen within the 18-week target timeframe.
"Quite simply, people across the north-east are being left to suffer in pain while waiting for treatment."
He added: "The health secretary must provide a clear and unwavering commitment to reduce chronic pain waiting times. Anything else will be seen as abandoning patients in this area who are in need of help."
A spokeswoman for NHS Grampian accepted there had been longer than ideal waiting times within the Chronic Pain Service across Grampian.
She said: "This partly as a result of significant challenges in recruiting enough qualified staff. It is an extremely specialised field and we face competition from health boards across the country for a limited pool of staff.
"We are continuing to provide the best service we can in the current circumstances and, in order to do that, we ensure patients are prioritised so that those in urgent need of treatment are seen first.
"Unfortunately this does mean that sometimes people with more routine condition may have to wait longer. It is also important that if a person's condition changes, they contact their GP so that they can be reassessed."
A Scottish Government spokesperson added: "We are working with boards to improve their performance, as well as investing £50 million this year to reduce long waits across the health service.
"The rates of people being seen within the target has remained level this year and while seven out of 10 patients are attending within 18 weeks and some boards are performing very well this needs to be better across Scotland."