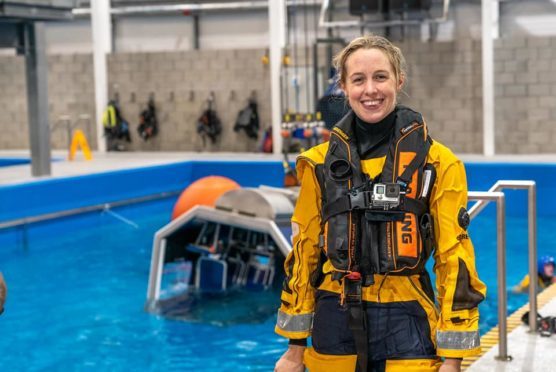 With the tank plunged into darkness, alarms sounding, and wind and waves pounding at her, Olympian swimmer Hannah Miley was forced to face her greatest fear.
The Commonwealth gold medalist is no stranger to water in the pool but the claustrophobia brought on by undertaking Helicopter Underwater Escape Training (HUET) was a different matter.
Confined to a small space and struggling for breath it took all the determination that has taken her to the top of her sport to see the 29-year-old through to the end of the challenge.
Driving her to overcome her "huge" fears, however, was the prospect of raising money for an Aberdeen-based still birth charity that is close to her heart.
Miss Miley and her group of brave volunteers, including fellow Olympian Ellie Faulkner and her two brothers, Joseph and Alastair Miley, all undertook the watery challenge in aid of Sands.
But a special solo run was set-up for Miss Miley which replicated as near as possible real-life weather/sea conditions with wind, waves, sound effects and alarms – an experience beyond regular survival training.
---
>> Keep up to date with the latest news with The P&J newsletter
---
Miss Miley said she was "chuffed" that everyone had completed the challenge, which saw the team submerged and capsized.
She said: "I have a huge fear of small spaces and water and the sensation of feeling trapped and not being able to breathe was a huge challenge for me to overcome.
"It really did push on people's fears and you could see it on their face they were battling with whether to keep going or not.
"The whole thing was incredible and they all chose to keep going which was fantastic. No-one backed down.
"It certainly challenged my claustrophobia and there were times I felt like I was starting to panic, but I set this challenge up for a cause that's close to my family's heart and for that I knew I had to keep going – no matter how scared or panicky I got."
Team Sands-Aberdeen have been involved in raising money towards a new bereavement suite which will be located in the maternity unit at Aberdeen Royal Infirmary.
Providing support to families dealing with bereavement, Sands also promotes better maternity care and funding critical research to improve infant mortality.
The event was held at the Survivex training centre in Aberdeen.
For more information on the fundraising campaign, visit www.justgiving.com/companyteams/sands-aberdeen-baird-hospital.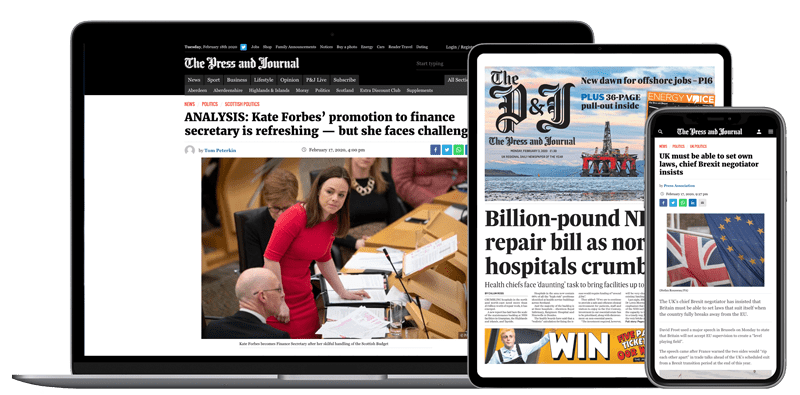 Help support quality local journalism … become a digital subscriber to The Press and Journal
For as little as £5.99 a month you can access all of our content, including Premium articles.
Subscribe