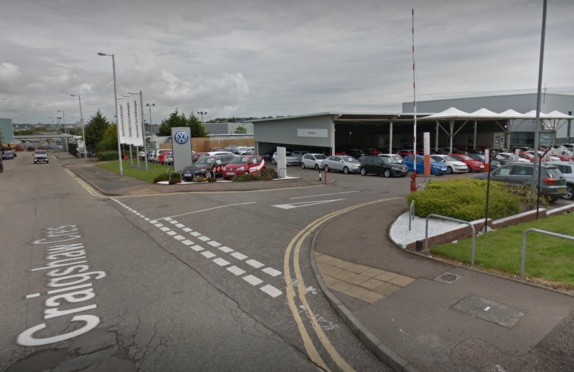 A man is in hospital with serious injuries after an industrial accident at a car dealership in Aberdeen this morning.
The contractor was injured while working on a roller door at Specialist Cars Volkswagen in Craigshaw Road at around 9am.
A police spokesman said: "A man has been taken to hospital after an incident in a Volkswagen car dealership in Aberdeen."
Specialist Cars dealership is closed for the remainder of the day.