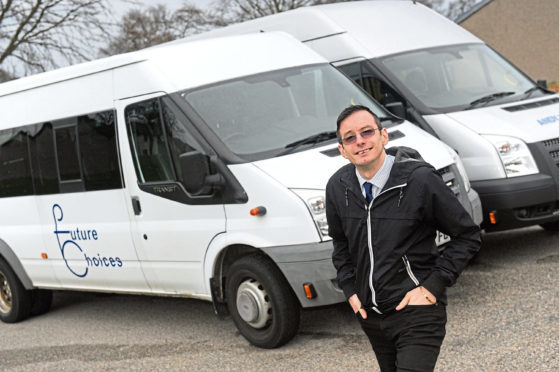 An Aberdeen charity has launched an urgent appeal to replace its cherished mode of transport.
Future Choices is in desperate need of a new coach to convey vulnerable service users to events across the city, and time is running out to find a replacement.
According to the charity's bus drivers, the current vehicle breaks down regularly and is showing clear signs of "wear and tear."
David Forbes, chairman of Future Choices, said: "The bus is the heartbeat of the charity, and getting a new and safe replacement is crucial.
"The drivers told us a new one was needed and that it is frequently breaking down, which would be really dangerous if we had passengers on board."
The organisation has been fundraising for two weeks, but still haven't found a suitable funding outlet for the new bus.
If the vehicle keeps deteriorating before the group can raise enough money for a new one, Future Choices' members, including Mr Forbes's mother, will face isolation from the community.
The charity last unveiled a new bus, gifted by Aberdeen-based oil company Apache in 2012, in a ceremony attended by Dame Anne Begg and Lewis Macdonald MSP.
Mr Forbes added: "At the moment, we just don't know how long our current bus is going to last.
"The more we use the bus, the more chance we have of something going wrong.
"Our disabled users and vulnerable members rely on us to be able to take them to events and, without this second bus, we will come to a grinding halt.
"It would be absolutely devastating for us and for everyone that depends on us."
Future Choices is appealing to any businesses that can help to get in touch by contacting: info@future-choices.org.uk