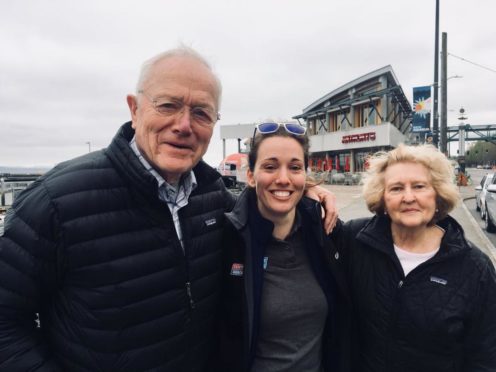 A north-east woman celebrated completing one of the biggest sailing challenges in the world by meeting distant relatives for the first time in America.
Sarah Addison sailed non-stop from Seattle down to the Panama Canal then up to New York to finish in fifth place in the Clipper Round the World Yacht Race.
She finished in fifth place during the event which is made up of eight legs and pits amateur sailors against the elements of the ocean.
The 32-year-old has now met up with distant relatives after learning of the sporting achievements of other family members for the first time last year.
Ms Addison, of Cullen, said: "It was only a year or so ago that my uncle told me that he had been doing a bit of digging into our family tree.
"He had discovered that my great-great-grandmother's brother, Willie Buchan, along with his brothers had left Peterhead in the 1920s for America, eventually settling in Seattle and becoming involved in the fishing and boat building industries.
"He discovered that Willie Buchan's grandson Bill and his son Carl both won Olympic gold medals in sailing at the Los Angeles Olympic Games in 1984, Bill in the star class and Carl in the flying Dutchmen class.
"Even more bizarre for me is that my cousin Luke Patience from Aberdeen, also won a silver medal in sailing at the London Olympic Games in 2012, and it was around that time that my uncle found out about our Seattle family."
Ms Addison, who works as a process engineer, met up with Mr Buchan, who is now 83, to discuss their family history.
She said: "We hadn't met before but it really does feel like they are family.
"They have been so enthusiastic and supportive when it comes to the Clipper Race."
During the Clipper Race Ms Addison's grandmother, Nan Patience, from Buckie, sadly passed away.
However, the 32-year-old was able to speak with her on a video call and exchange well wishes before she died.
She said: "The sailing achievements of her grandchildren are now part of her north-east fishing family legacy."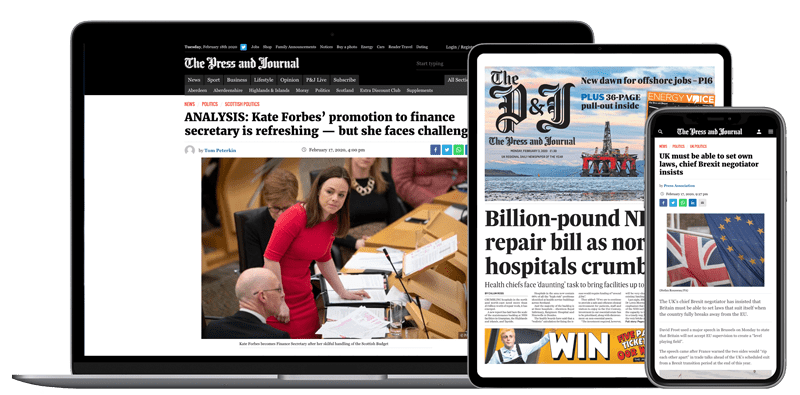 Help support quality local journalism … become a digital subscriber to The Press and Journal
For as little as £5.99 a month you can access all of our content, including Premium articles.
Subscribe