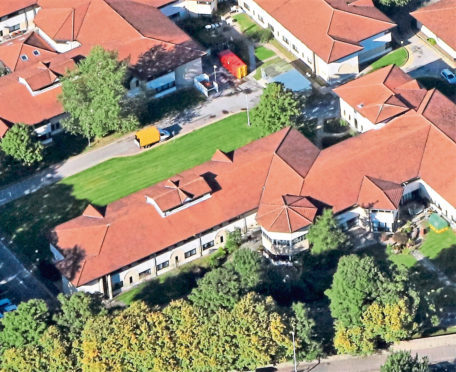 Health bosses have been warned that words must be "turned into action" to avoid the total collapse of an Aberdeen hospital.
The Brodie ward at Royal Cornhill was shut on Wednesday after a lack of nurses meant it can no longer be run safely.
This followed the temporary closure of two dementia wards there earlier this month for the same reason.
As a stop-gap measure until more staff can be found, NHS Grampian chiefs have "reconfigured" the facility from a six-ward layout to five, with patients and nurses relocated elsewhere in the hospital.
In a letter to employees, health board bosses acknowledged that the measures would be "unsettling" for many, but insisted they are just temporary.
Staff shortages result in ward closure at Royal Cornhill hospital
Last night, they sought to reassure people who have to travel from outwith the north-east to the hospital that they will not experience any "significant" issues.
NHS Orkney has a service-sharing agreement with Grampian, meaning it can send patients down from the islands for treatment.
And with the limited number of beds available, fears has been raised they could be left in the lurch.
However, an NHS Grampian spokeswoman said: "Although we do not anticipate any change to the services provided to Orkney residents, NHS Orkney and Orkney Health and Care regularly review how we continually improve and how we can provide services in a different way to endeavour to safeguard against any challenges and ensure that we have appropriate and robust service provision."
Earlier this month, the Scottish Government pledged to increase support for mental health services over the next 12 months.
North-east Labour MSP Lewis Macdonald said this was vital to ensure that services did not deteriorate further.
He added: "We need to see that promise translated into the resources NHS Grampian needs, not least to get back to a full range of services at Royal Cornhill Hospital.
"Cornhill provides vital support for psychiatric patients not just from Grampian but right across the north of Scotland.
"The temporary closure of an adult admission ward at Cornhill mustn't become permanent, so SNP health ministers need to turn words into action."
A Scottish Government spokesman said: "NHS Grampian has stated their priority is to provide a better and safer environment for patients and staff, and that local staff have been involved in coming to this decision.
"We welcome the board's commitment to open communication with patients, families and carers throughout this process.
"NHS staffing in mental health services has increased significantly under this government, but demand for mental health care is also rising.
"Our Programme for Government has committed £250million of new funding into mental health services, with a focus on early intervention to help reduce pressure on specialist services."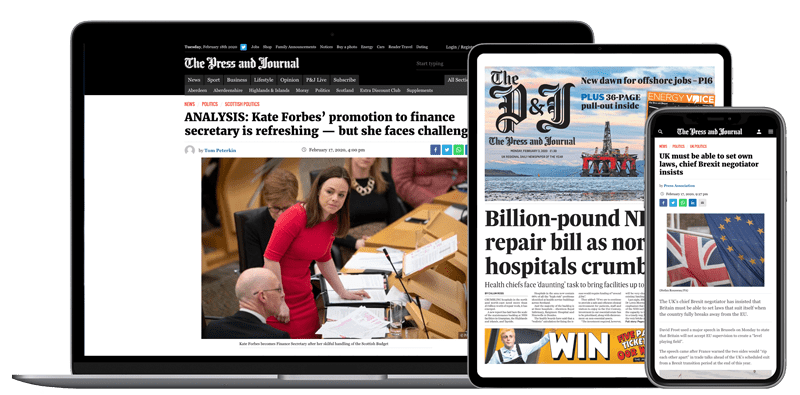 Help support quality local journalism … become a digital subscriber to The Press and Journal
For as little as £5.99 a month you can access all of our content, including Premium articles.
Subscribe