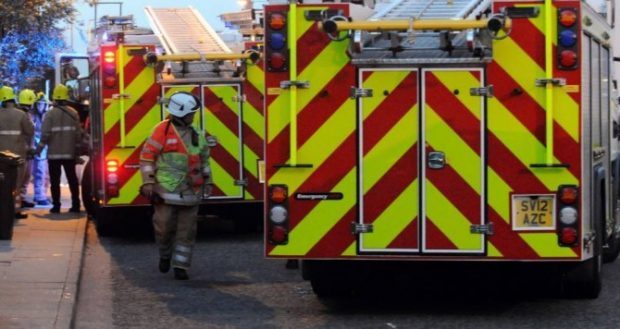 Emergency services were called to Torry this evening to deal with a fire, thought to have been started deliberately.
A team of firefighters were called to the incident at Torry Sports Centre on Oscar Road shortly after 7.30pm.
The crew dealt with a blaze coming from bushes in the car park behind the facility.
A police unit was contacted by the fire service and began to investigate the fire's cause.
A spokesman said: "We received reports of a fire out in the open, and are currently treating it as wilful fire raising.
"There has been no damage to anything significant and no injuries."
Sergeant Jonathan Spence, who is investigating a deliberate fire that took place at Nigg Bay Golf Club earlier this week, warned of the dangers of fire-starting.
He said "It goes without saying how serious the consequences of fire can be.
"Wilful fire-raising is a serious offence and we would encourage anyone with concerns or information to contact us as soon as possible."
Anyone with information regarding last night's fire should contact police on 101 – using reference number CF0228360918 – or Crimestoppers on 0800 555 111 to remain anonymous.