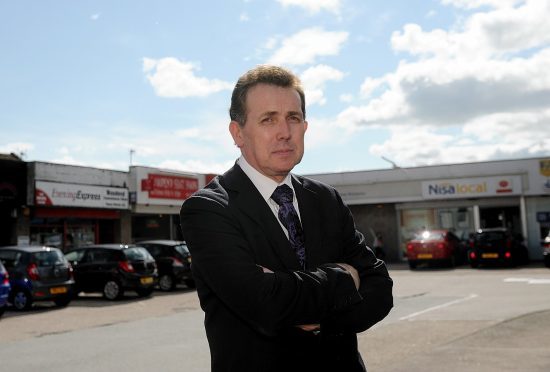 An Aberdeen councillor is warning that the changes being made to a major city road could make it more dangerous.
Steve Delaney also fears the new road layout in the Lang Stracht area will create bottlenecks that impede access to Kingswells and the AWPR.
The decision taken by the city council to make alterations to traffic flow and lights will result in a signalised junction being replaced with two brand new crossing points.
One will be at Dobbies, while the other will be on the opposite side of the road, between the garden centre and the local bus gate.
Residents will be permitted to turn left onto Lang Stracht from the current east signalised junction. A new set of traffic lights will also be introduced on the Lang Stracht.
Councillor Delaney, who represents Kingswells, Sheddocksley and Summerhill, has long fought to have the Lang Stracht dualled in an effort to improve traffic flow.
He believes the changes now being made are the wrong ones for the community, regular road users and the wider city – having unsuccessfully attempted to convince the council planning committee to refuse the plan.
He said: "With this staggered arrangement residents will come out of the scheme further west and much nearer to the roundabout at the end of the Lang Stracht than to the eastern side of the site.
"This roundabout is a bottleneck at peak times with significant delays and will only get worse, so the extra traffic heading towards the roundabout will get stuck here, impeding easy access to Kingswells, the AWPR and further afield from Lang Stracht".
Another of Mr Delaney's fears is that motorists may decide to ignore the 'left in, left out' regulation of the new junctions and turn right anyway, cutting across two opposing traffic flows on Lang Stracht.
Mr Delaney said: "My biggest concern is that a failure to address capacity issues on the Lang Stracht will grind this road to a halt, not in 10 or 20 years but much sooner.
"It's already near gridlock for a spell during morning peak.
"For years I've been calling for the council to dual the Lang Stracht but instead we have a proposal which seeks to exacerbate traffic flow on this route, not improve it".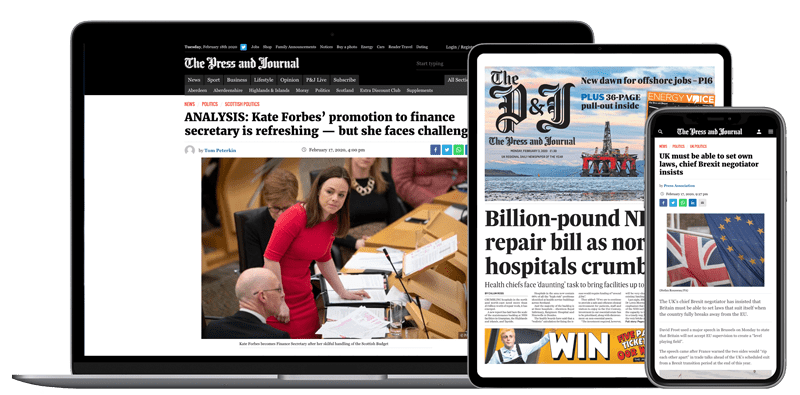 Help support quality local journalism … become a digital subscriber to The Press and Journal
For as little as £5.99 a month you can access all of our content, including Premium articles.
Subscribe