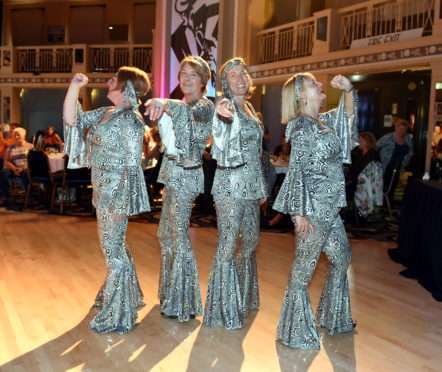 Hundreds of dancing enthusiasts jived their way round the iconic Beach Ballroom in the city yesterday at a special daytime disco.
The Boogie in the Ballroom event was set up to give people who love dancing a chance to practice their moves and keep active.
It was held to celebrate the success of the Boogie in the Bar dances, an award-winning initiative held at The Foundry pub.
The event started after Bridge of Don resident Anne Duncan mentioned to bar staff that she missed going dancing with her husband, Bill, who has dementia.
And after finding out that the pub staff were all dementia awareness trained, she launched the Boogie in the Bar project in March 2017.
The project won the best community support initiative category at Scotland's Dementia Awards a few months later.
Ms Duncan said: "Boogie in the Ballroom was to celebrate the success we've had over the last year.
"It was nice to see everyone from the other boogie events and so many happy faces at the event.
"We didn't struggle to sell tickets as there is plenty of interest from members of the other groups.
"The dance floor was full with people and we had a really elective range of music, and even got some requests from tables."
Along with fellow organisers Paula Bisset, Eva Connell and Sarah Geoghegan, Ms Duncan donned a 70s-style jumpsuit to sing a seven-minute-long ABBA medley to mark the celebration.
Ms Connell said: "It was brilliant fun, we all had a great time.
"We had about 350 people attend which was great to see.
"The event is dementia and disability positive, but really, its open to literally anyone who enjoys to dance.
"It helps gets people active as they can just have a dance and we even have people dancing in their wheelchairs.
"The boogies mean that people around our age, about 60, can dance during the day at a time that suits surrounded by countless friendly faces."
More details on future Boogie in the Bar dance events can be found on the new website boogieinthebar.co.uk