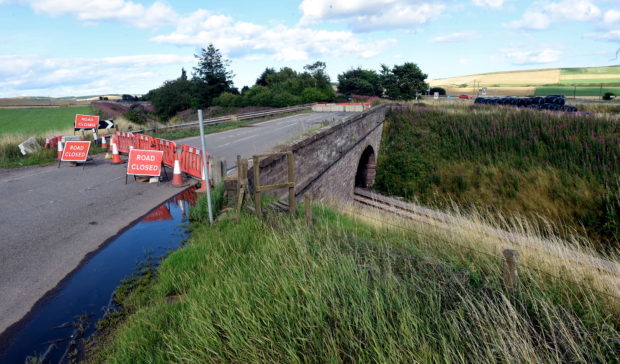 A business fears it will sustain long-term damage if a north-east council fails to replace a soon to be demolished bridge.
Aberdeenshire Council has confirmed it will bulldoze Abbeyton Bridge, near Fordoun due to safety concerns for motorists and also the rail line below.
The structure has been closed since July because the 170 year old bridge was crumbling under the weight of passing traffic.
Now the authority's infrastructure services committee approved £1million measures to demolish the bridge before it collapses.
It has also emerged that should it become apparent that an emergency closure is needed to safeguard the railway line it could cost the council between £1-3m a day.
But the authority has yet to confirm if or when a replacement bridge will be built in its place, leaving one business fearing for its future.
Anna Mitchell, who owns the Castleton Farm Shop with her family, said: "It's the simplest way to get to our shop. You can see the building from the junction.
"People are already having to drive a mile in the other direction and then double back if they want to come here – we're losing our passing trade.
"It all happened very quickly, we have been kept in the loop by the council, but the decision to close it seemed to be taken very quickly.
"It's really disappointing, we have worked hard for the past 10 years building up our business, it takes a lot of time to build up your name and your trade."
The council has thousands of aged bridges across the region, a number of which require repairs, including Gairnshiel Bridge in Deeside and Spittal Bridge on Cairn O'Mount.
But due to the dilapidated state of Abbeyton, the demolition work will be prioritised.
Peter Argyle, infrastructure chairman, said: "The costs associated with an unplanned closure of the line are huge and the only way to remove the risk is to remove the bridge, as it cannot be repaired.
"Under normal circumstances, this work would take two years to plan but this was considered to be unacceptable and early appointment of a contractor experienced in this field, with existing Network Rail approval, has been critical in moving this project forward.
"We appreciate this decision impacts on road users and the nearby Castleton Farm Shop, but it has been taken purely in the interest of safety and to avoid the potential issues caused by an emergency closure of the railway line."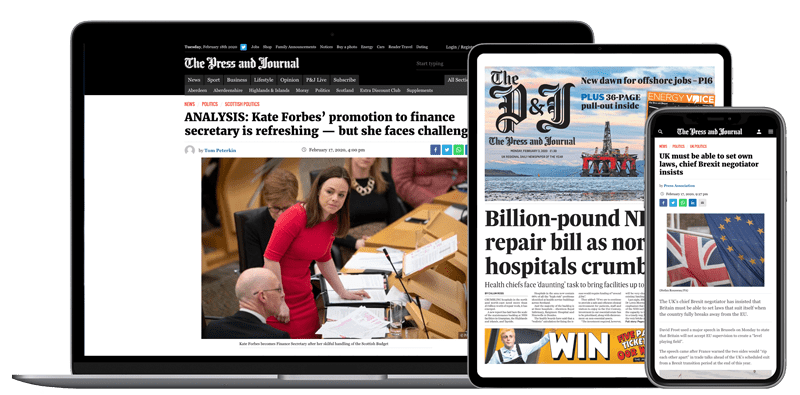 Help support quality local journalism … become a digital subscriber to The Press and Journal
For as little as £5.99 a month you can access all of our content, including Premium articles.
Subscribe