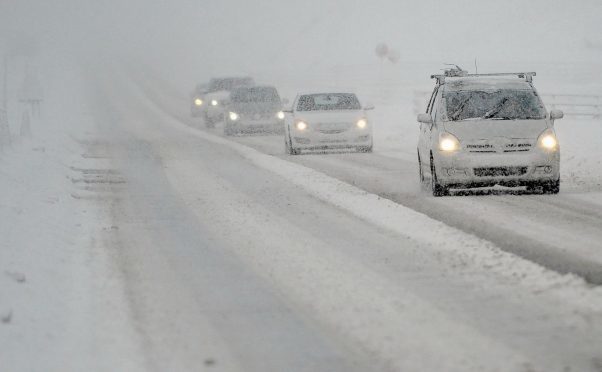 Social workers could be drafted in to keep casualty departments moving during winter, while weekly bed-checks could be carried out at care homes.
Vulnerable people of all ages struggled last winter, with the icy weather causing a huge surge in the number of people visiting accident and emergency departments.
In Aberdeen, there was a 42% increase compared to the previous year.
During a particularly bad spell over three days in December, Aberdeen Royal Infirmary's A&E department recorded that a total of 338 of 849 attendances were due to ice, snow, slips, trips and falls.
And despite this year's high summer temperatures, long-range forecasts have raised fears this winter could be one of the worst for years.
Now, a new comprehensive winter plan has been launched which aims to reduce pressure on the NHS.
Early work will begin at the end of the month which will include ensuring there are enough on-call staff and providing training to deal with weather-related incidents.
Any GP practices that can will be asked to offer "on the day" appointments to take the strain off emergency departments.
Aberdeen City Health and Social Care Partnership service manager Kenny O'Brien said: "Winter can be a challenging time for health and social care, with high demand for services during the bad weather and cold temperatures.
---
>> Keep up to date with the latest news with The P&J newsletter
---
"We have prepared a robust and comprehensive winter plan for consideration by the integrted joint board (IJB), which has been extensively tested over the summer months.
"This will ensure we can deliver continuity of services and strong links with the wider health and social care system and public sector. The plan will ensure safe and effective care for patients and clients, with sufficient capacity and funding in place to suport service delivery throughout the winter period."
Under the plan – which the IJB is expected to rubber stamp on Monday – care homes could also be asked to assist in extreme winter.
Nearly 30 beds will be set aside specifically to help prevent bed-blocking, while social workers will be put into A&E departments to assist with less urgent problems.
Councillor Bill Cormie said it was reassuring to hear plans were already well under way. He added: "Last year I had constituents come to me with broken wrists and other serious injuries so I really welcome that they are planning so far ahead."
Mr O'Brien urged the local community to do their bit to help too, adding: "Whether it's getting your flu jab, ensuring you have all your repeat prescriptions or even just checking on your neighbours who are older and need a bit more help. There's a lot people can do to make this winter a safe one for everyone."
The city council also urged local residents to do their bit to keep their neighbourhood moving over the winter.
Free community salt bags can be ordered, and large new salt bins are being placed around the city so that people can treat the pavements around their homes.
The authority's roads spokesman, Ross Grant, said: "Our team do their best under challenging conditions and often go above and beyond their duty to keep the city moving, but unfortunately our staff can't be everywhere all the time – there are 560 miles of roads in Aberdeen, slightly more than the distance from the city to London, and there are 1,242 miles of pavements.
"Obviously, we hope there won't be a harsh winter but it's good for everyone in our communities to be as prepared as possible."
Any groups wishing to order a one-tonne bag of salt should e-mail winter@aberdeencity.gov.uk or call 03000 200292 before November 1.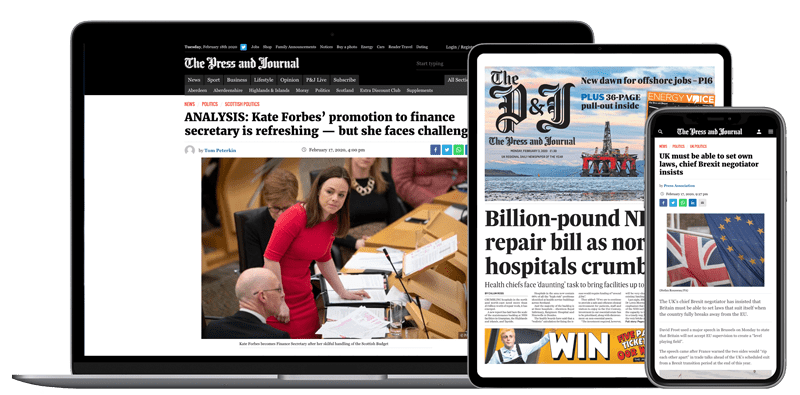 Help support quality local journalism … become a digital subscriber to The Press and Journal
For as little as £5.99 a month you can access all of our content, including Premium articles.
Subscribe