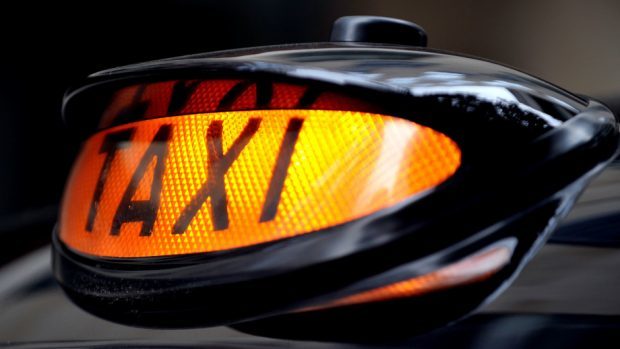 The 13 public sector bosses in the north and north-east are spending 20 times more on driving and taxis than they are on public transport.
Data released to The Press and Journal shows that just 4.6% of the £41,805 of travel expenses claimed by the chief executives of local councils and NHS boards in the area went on buses and trains.
More than three quarters of the spending, about 76%, went on mileage claims for car driving, while a further 9.4% was spent on taxis, and another 9.3% went on expenses such as car parking and hire cars.
Orkney Islands Council chief executive Alistair Buchan claimed the most for mileage in the last three years, at £11,049, while former NHS Grampian chief executive Malcolm Wright spent the highest amount on taxis, at £1,386.
Meanwhile, the bosses at three local authorities – Aberdeenshire, Orkney Islands and Shetland Islands – provided no evidence of any spending on public transport.
The highest public transport spender was the head of NHS Orkney – which was Cathie Cowan until she was replaced by Gerry O'Brien at the start of this year – who paid £205 for buses and £206 on trains.
---
>> Keep up to date with the latest news with The P&J newsletter
---
Friends of the Earth Scotland director Richard Dixon said: "Whilst some of these rural posts are likely to be poorly served by public transport currently, chief executives should be taking the bus or train to meetings more often.
"Those in charge of public bodies should be leading by example when possible with regard to travel for official business.
"Public transport is a key part of the solution to reducing climate emissions from transport and many of these organisations have been making efforts to cut their environmental impact in a host of other ways.
"Rural communities have seen bus services slashed in recent years leading to growing calls for them to come back into public ownership.
"If these chief executives used local public transport more they would see the problems first hand and could work to improve these vital public services."
Asked about NHS Grampian's taxi bill, a health board spokeswoman said: "Our staff may have legitimate work expenses reimbursed in accordance with NHS Grampian travel protocol, standing financial instructions, HR procedures, agreed terms and conditions of service and statutory legislation.
"Staff are encouraged to use the most economical forms of transport and, where possible, to arrange travel and accommodation directly via our travel service."
An Orkney Islands Council spokeswoman said: "We have rigorous procedures in place when it comes to expenditure on travel.
"Alternatives are always carefully considered before travel outwith Orkney takes place.
"There are times though when it is important for the council to be represented at meetings elsewhere in Scotland and further afield, to ensure our voice is heard when matters affecting Orkney are under discussion and this has paid considerable dividends for us time and again."