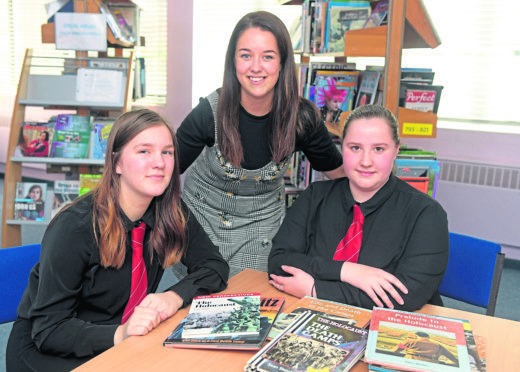 Two teenagers have returned from a special trip to the most notorious concentration camps of the Nazi regime to help warn others of the dangers of repeating history.
Molly Schewan and Paulina Prorok, both 16, flew to Poland with pupils from across Scotland to take part in the Lessons from Auschwitz project.
The Bridge of Don Academy pupils were joined by modern studies teacher Jessica Beattie on the trip, which was organised by the Holocaust Educational Trust.
Since 1999, more than 34,000 students and teachers from across Europe have taken part in the project, which aims to show new generations the horrific reality of what can happen if ideologies championed by the Nazi party become widely accepted.
Molly said: "You can read about Auschwitz in books and watch documentaries, but only by going there do you really get a sense that the victims were real people, and the perpetrators were real people, and their motivations could still be replicated in the modern day."
Paulina added: "For me, one of the most surprising things was the gas chambers.
"We went in, and because of the way they had been described I thought they would be very expansive, but it's a really small, claustrophobic area, and it made me imagine all those poor people that would have been crammed in to die in there.
"If we don't have the strength to remember the Holocaust, it could so easily happen again now, especially with the rise of extreme far-right groups."
The two girls will use their experience at the former death camp in their school work at Bridge of Don Academy.
Mrs Beattie said: "For me as a modern studies teacher, taking part in this project was fantastic as it really helps to teach young people that they should challenge prejudice and discrimination in all of its forms."