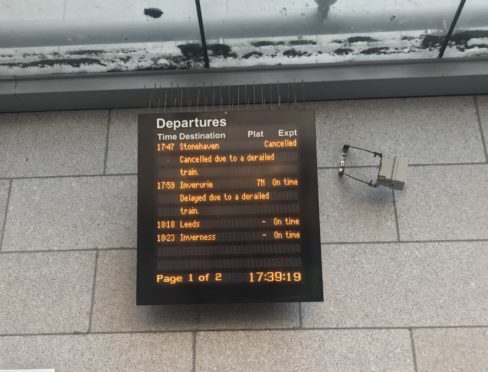 Passengers faced major delays last night after a derailment in Aberdeenshire resulted in the cancellation of all rail journeys between the central belt and Aberdeen.
ScotRail and the British Transport Police were called to the scene of the incident at Stonehaven shortly after 5pm last night.
No passengers were on board the train, and no injuries were reported, however following the derailment customers were faced with lengthy delays until late last night.
Replacement buses between Aberdeen and Dundee were organised by Scotrail, and passengers were told if they were hoping to take the train from Perth to Aberdeen, they would be able to travel via Inverness – although a spokesman acknowledged it would add "significant time" to rail journeys.
The incident left the train straddling two sets of tracks.
A statement on the ScotRail website said: "A train has become derailed at Stonehaven which is preventing us from running any trains through this area.
"We expect that disruption will continue until the end of service.
"We're organising replacement buses to operate between Aberdeen and Dundee but these have not yet been confirmed. Please check back here for updates.
"If you're travelling to Aberdeen you can use ScotRail services via Inverness. This will add significant time to your journey.
Passengers travelling north from England were told their train would terminate in Edinburgh.
One woman said they were told they would have to catch the 7pm train to Dundee and then get on a bus to Aberdeen from there.
She said many people could not get on the 7pm service, although she – and others – managed to hop on a replacement bus.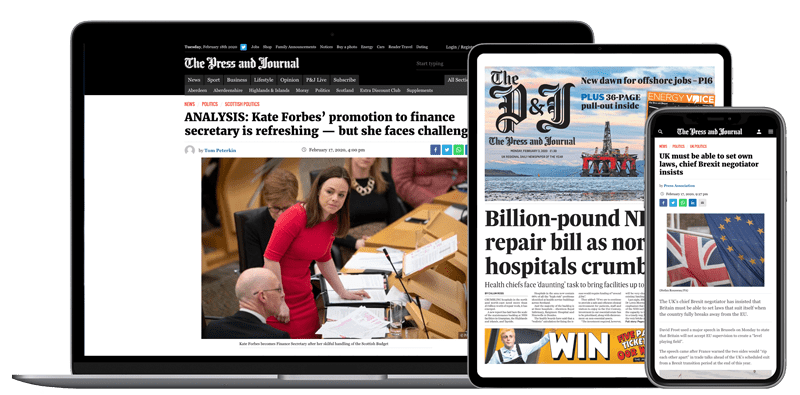 Help support quality local journalism … become a digital subscriber to The Press and Journal
For as little as £5.99 a month you can access all of our content, including Premium articles.
Subscribe