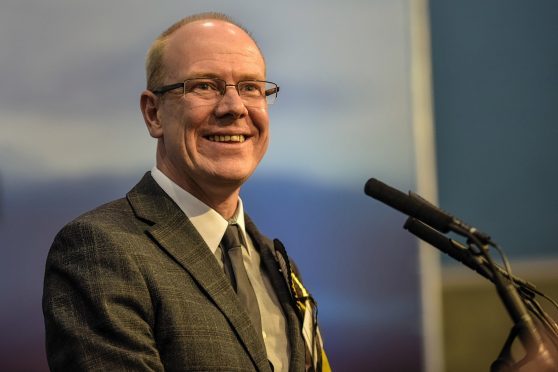 An Aberdeen MSP has called on the SPFL to show how they'll avoid future scheduling conflicts, after both League Cup semi-finals were re-arranged last week.
Aberdeen Central SNP MSP Kevin Stewart originally wrote to the SPFL after both semi-finals were scheduled for the same day and venue, with Aberdeen FC due to kick-off before the first train from the North East arrived in Glasgow.
After pressure from clubs, fan groups, newspapers, politicians and others, both semi-finals were eventually re-arranged by the SPFL.
Mr Stewart, has called on Neil Doncaster to outline what steps have been taken to avoid a repeat of these circumstances in future years.
He said: "I am delighted that common sense has prevailed and that Dons fans will be able to get to Hampden by public transport now.
"The efforts of the club, fans, local press and others in pushing for a sensible kick-off time was exceptional and helped to force a change that put fans first.
"However, those efforts shouldn't have been necessary and the whole situation could have been avoided with better planning.
"I am seeking reassurances that the circumstances which occurred this year will not be repeated. I understand that Stewart Milne has called for a summit to discuss the state of the game and perhaps that should be the way forward.
"The Scottish game relies on fans and the SPFL and SFA should be seeking to support and accommodate them as much as possible."