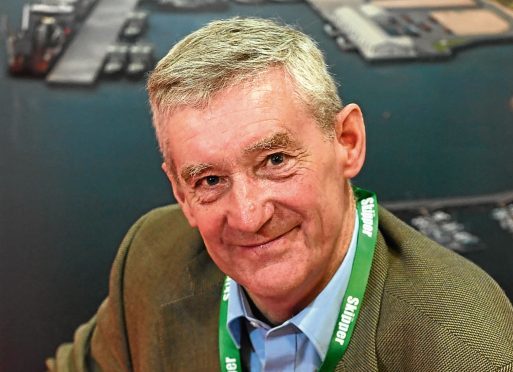 A north-east MSP has written to the Transport Minister seeking "clarity" on the Aberdeen bypass amid claims that work on sections of the route has been delayed by red tape.
The Press and Journal reported claims that Transport Scotland failed to complete key legal paperwork to allow completed sections of the 28-mile route to open to traffic.
But Transport Scotland has insisted the claims are "absolute nonsense".
Commuters and businesses are keenly awaiting the opening of the Aberdeen Western Peripheral Route, following a string of delays and problems during the construction phase.
Concerns were raised by West Aberdeenshire and Kincardine Andrew Bowie last week.
His party colleague Peter Chapman, a Scottish Conservative MSP for the north-east region, has now urged Transport Secretary Michael Matheson to provide answers.
In his letter, Mr Chapman said: "According to reports, senior sources within the project said that the opening of large sections of the road is currently being prevented by unresolved legal red tape.
"We are told Transport Scotland has not completed the necessary paperwork. In turn, Transport Scotland blames 'internal governance' at the contractors Aberdeen Roads Limited.
"This is an intolerable situation.
"If large sections of this road are complete, as seems clear to any casual observer, and yet the long-suffering public and businesses of the north-east are denied access by an argument about paperwork, it is high time you used your influence and got this fiasco sorted out."
A Transport Scotland spokesman confirmed Mr Chapman's letter had been received, but repeated that the red tape claims were "absolute nonsense".
He said: "We received a letter from Mr Chapman this morning and will respond in due course, however as we've said before this claim is absolute nonsense, and we are doing everything possible to ensure the new road opens at the earliest opportunity.
"We have investigated the potential to open the 31.5km (19miles) section of new road from Craibstone to Stonehaven and Charleston as soon as possible, while remedial work at the Don progresses.
"Discussions have taken place with ARL and they are currently progressing this matter through the necessary governance channels within their organisations.
"It is right and important that ARL considers this matter carefully, but we have urged them to conclude their deliberations swiftly so the people of the north east can start to benefit from the new road as soon as possible."