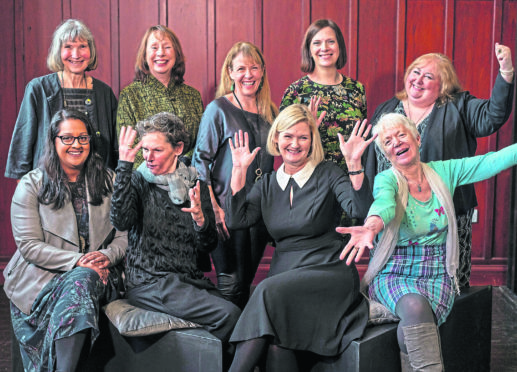 An honourary professor at Aberdeen University has been named as an "outstanding woman of Scotland" by an organisation which celebrates all that is best about the country.
The Saltire Society inducted Sarah Wanless into the elite group during a ceremony at the weekend.
As well as holding the honourary role at Aberdeen University, the internationally recognised marine scientist is a fellow of the Royal Society of Edinburgh.
During 30 years of research in the North Atlantic, Ms Wanless has sought to understand the impact of global change on seabirds.
Her studies have concentrated on puffins, guillemots, kittiwakes, shags and gannets.
And Ms Wanless's work has proved essential to the conservation of marine ecosystems, with her evidence resulting in the ban of sandeel fisheries in the western North Sea following catastrophic seabird breeding failures in Scotland.
The author of more than 200 papers described her surprise at being inducted.
She said: "It is an honour to be named as one of this year's 'outstanding women of Scotland'.
"I could not believe it when I found out, and I would like to thank those who nominated me to be inducted.
"I am proud to be representing the field of science and hope that it is a career path more young women can be inspired to follow."
Ms Wanless was joined at a ceremony in Glasgow's Women's Library on Saturday by nine other women.
The UK's youngest MP, Mhairi Black, actor Maureen Beattie and Gaelic writer Rosemary Ward were among other inductees.
Mental health campaigner, Isabel McCue, children's rights activist, Beth Morrison, and equality campaigner Talat Yaqoob were honoured in recognition of their fight for a fairer society.
Each of the women was presented with a limited edition print.
They joined Aberdeen-born musician Annie Lennox, bestselling author JK Rowling and First Minister Nicola Sturgeon in receiving the accolade.
The campaign began in 2015 to "celebrate Scottish women from all walks of life, and the inspiration their achievements set for the next generation".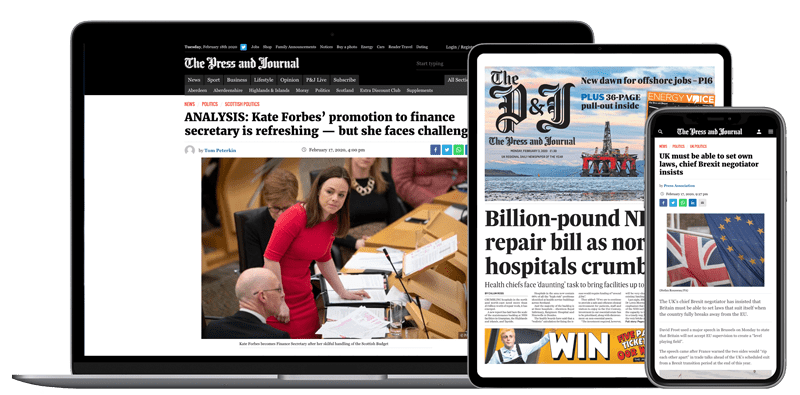 Help support quality local journalism … become a digital subscriber to The Press and Journal
For as little as £5.99 a month you can access all of our content, including Premium articles.
Subscribe