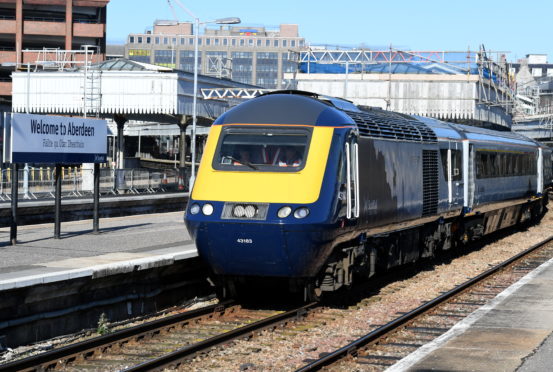 The first of ScotRail's multi-million pound fleet of "high-speed" trains broke down on its maiden voyage after an overzealous driver tooted its horn for too long.
The first of a planned 26 Inter7City trains, which are destined to provide improved links between Scotland's seven cities, made a special trip from Aberdeen to Edinburgh about two weeks ago.
The journey was intended as a "preview" ahead of it entering service between the two cities regularly last Monday, with only invited guests brought along.
Hear the horn that broke the train
But the high-profile trip turned sour for the red-faced Scotrail bosses on board when the train ground to a halt at Ladybank Station in Fife, and remained still for 30 minutes.
At the time, the rail firm blamed the incident on "technical issues" and stressed that the problem was repaired that night ahead of the train entering routine service.
But yesterday The Sunday Post reported that the drama was caused by a driver honking the train's horn too much, which caused an air leak.
---
>> Keep up to date with the latest news with The P&J newsletter
---
A Scotrail spokesman confirmed that the leak was "related to the horn", but insisted that the new train was "on the move again quickly".
The Inter7City fleet comprises carriages from the 1970s which have each been given an extensive makeover worth about £2million apiece.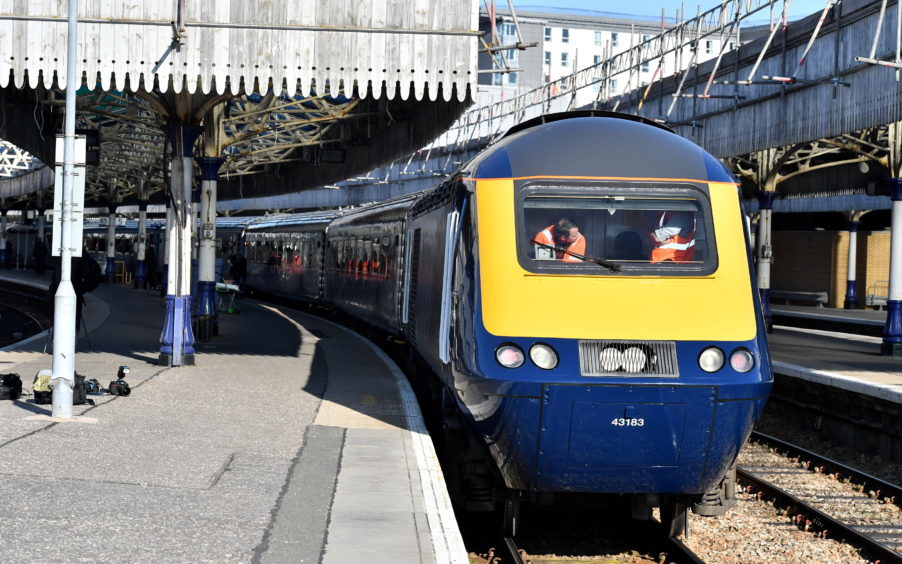 When the passengers – which comprised local dignitaries and invited railway enthusiasts – eventually reached Edinburgh following the train's inaugural trip earlier this month, they were told they would be unable to return to the north-east on the new train as planned.
Instead, it was taken in for repairs at Haymarket Station and the passengers boarded standard trains home.
Scottish Labour's transport spokesman, Colin Smyth, said: "Many passengers think that Scotrail is full of hot air, now it looks like their trains don't have enough of it."
Despite being advertised as bringing about reduced journey times, Scotrail managing director Alex Hynes admitted that journeys between the two cities on the Inter7City train will only be 10 minutes shorter until at least next December.