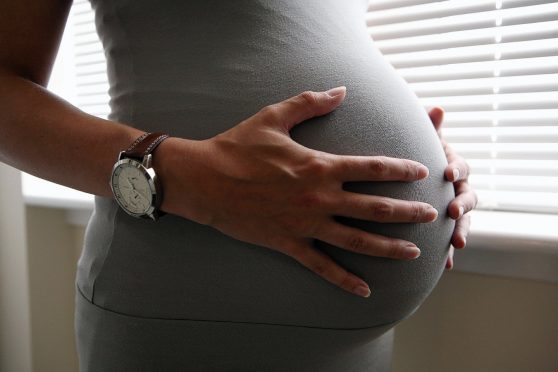 Smoking cigarettes or carrying excess weight during pregnancy can cause "worrying changes" in the development of an unborn baby's thyroids, according to a new Aberdeen University study.
Thyroid hormones, which are produced by expectant mothers during pregnancy, are essential for the growth and development of a baby in the womb and for a child's development after birth.
For the first time, the research undertaken by scientists at Aberdeen University – in conjunction with colleagues from Glasgow and Canada – reveals clear links to health risks when they are adversely affected.
They fear the potential impacts include cognition problems in children and greater predisposition to disease after birth.
The team analysed the thyroid glands and thyroid hormones of 93 normal foetuses for their new study, which was published this week in the journal BMC Medicine.
The project suggests that if a mother smokes, their child's thyroid hormones are altered regardless of the sex of the baby.
If they are expecting a daughter, however, the hormone signal from the brain also increases the effect.
And if mums-to-be are overweight, the research also showed that female foetuses were affected more than male foetuses, as their thyroid glands showed more abnormal changes.
Dr Panagiotis Filis, a first author of the project and post-doctoral scientist at Aberdeen University, said: "Our results show for the first time that if the mother smokes or is overweight, there are worrying changes in the development and function of her baby's thyroid gland.
"The effects are different between these two lifestyle factors and they also have sex-specific aspects.
"The finding of greater effects in female foetuses is interesting given that thyroid disease is around seven times more common in women than in men.
"Overall, this study shows that the mother's lifestyle choices – cigarette smoking and being overweight – are affecting the development of her children's thyroid systems, probably predisposing them to disease after birth."
Professor Paul Fowler, also from Aberdeen University, said: "Thyroid hormones are so important for health and development that lifestyle risks to the baby in the womb – and after birth – need to be better understood.
"Thyroid diseases are the most common causes of hormone problems in women of reproductive age.
"Maternal lifestyle, such as cigarette smoking or being overweight, is also linked with reduced health of the offspring, including abnormal behaviour and metabolism.
"Both smoking while pregnant and being overweight or obese during pregnancy are linked with increased health risks in the offspring.
"Such risks include obesity and cognition problems in the children.
"This is why we wanted to understand what effects maternal smoking, or being overweight, were having on the baby's thyroid systems."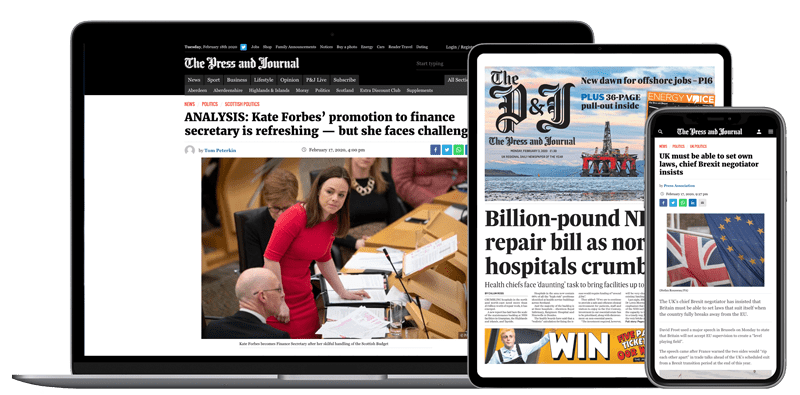 Help support quality local journalism … become a digital subscriber to The Press and Journal
For as little as £5.99 a month you can access all of our content, including Premium articles.
Subscribe