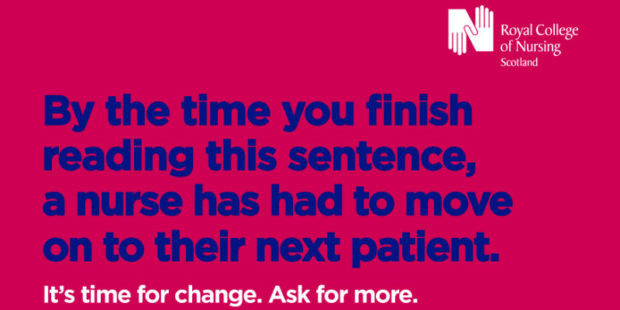 A campaign designed to strengthen the NHS Scotland workforce will head north this weekend.
Ask for More, run by the Royal College of Nursing (RCN), was set up to attract more people into the profession after recent recent revealed the true extent of staffing crisis.
The nursing and midwifery vacancy rate currently stands at 5.3%, the highest number of vacancies ever reported – and means that one in 20 nursing and midwifery posts in NHS Scotland is vacant.
Now Ask for More are hoping to recruit 3,300 people in both Aberdeen and Inverness – the same number of nursing vacancies in Scotland – to their campaign.
Senior Charge Nurses are at the heart of safe & effective care. It's time to make them non-caseload holding so they can use their expertise in the right place at the right time, says @brucehoneyman in our latest #askformore blog https://t.co/NJVH6tGvYJ pic.twitter.com/p87miKWTAy

— RCN Scotland (@RCNScot) October 24, 2018
Alastair Grant, who has been a nurse for NHS Grampian for 28 years, said: "There has been an on-going battle in Scotland's health boards, including NHS Grampian, concerning chronic staff shortages.
"Something needs to be done.
"From a nursing perspective, we have a duty of care to our patients and always want to provide the best standard of care as we can.
"This bill gives us the opportunity to boost nursing numbers, improve the general wellbeing of staff, and that all benefits the safety of patients in our care."
Health boards in the north and north-east have struggled to attract nurses throughout this year.
Last month, it was reported that there were 448 vacancies within north-east hospitals as of the end of March, while there were 226 posts needed filled in the Highlands.
And the month before, a campaign was run by Marie Curie to encourage members of the public to donate to the funding of NHS Grampian nurses.
RCN Scotland director Theresa Fyffe said: "It's time for change.
"Evidence shows that having the right number of nursing staff with the right skills and knowledge is linked to better outcomes.
"People deserve safe, high quality care for themselves and their loved ones."
In May, the Health and Care (Staffing) (Scotland) Bill was introduced to the Scottish Parliament and is currently being worked on.
Ms Fyffe added: "If we get this legislation right it will help to ensure that nursing teams have the right staff to provide safe, effective and high quality care.
"That's why we're asking members of the public to make their voices heard loud and clear so that their expectations of care are met in reality."
RCN will be on Guild Street outside Union Square between 10am-2pm on Saturday. They will also be at the Eastgate Centre, Inverness at the same time.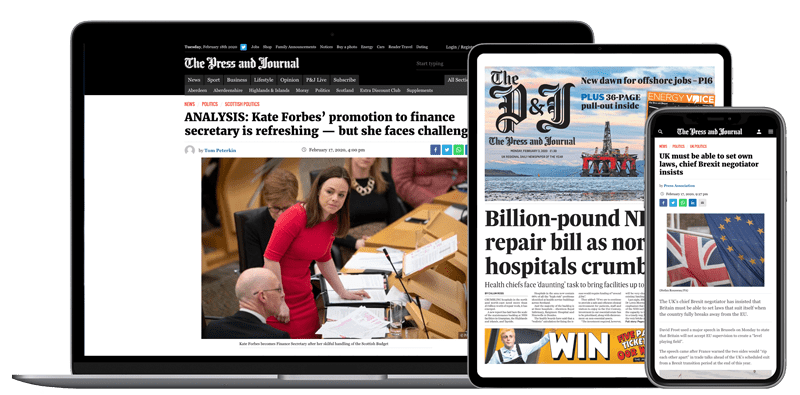 Help support quality local journalism … become a digital subscriber to The Press and Journal
For as little as £5.99 a month you can access all of our content, including Premium articles.
Subscribe