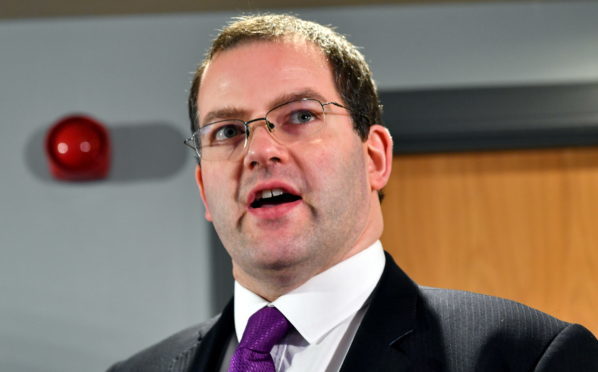 Train bosses have been urged to get back on track and urgently repair an electric car charging point.
The utilities at Dyce Station have been out of use since May after a fault forced ScotRail into closing all of its charge points across the country.
The organisation originally said every one would be back in action within six weeks, but five months on the equipment is still out of use.
ScotRail has 54 different charging points at its various train stations across the country.
They were rolled out shortly after the government unveiled its plans to phase out the need for new petrol and diesel vehicles in Scotland by 2032.
Aberdeen Donside MSP Mark McDonald described the delay as "extremely disappointing" and claimed it flies in the face of the Scottish Government's target.
In his letter to ScotRail's managing director, Alex Hynes, he wrote: "Given the Scottish Government are supporting the phasing out of all new petrol and diesel vehicles in the next fifteen years, it is concerning to see that so many charging points have been offline for almost six months, as this will likely deter people from making the transition to a more environmentally-friendly commute."
Mr McDonald added: "It is extremely disappointing to see that after nearly six months, ScotRail's charging points for electric cars continue to be offline, despite the original six-week deadline.
"While there is a big push towards encouraging and promoting the use of electric vehicles, it's important that the infrastructure to support their use is in place and reliable. ScotRail needs to act fast to get this issue sorted."
The company has said it aims to have every charging point, including Dyce, back online by the end of the year.
A spokesperson said: "We apologise to customers who are currently unable to charge their electric cars at our stations. We are working with our contractor to have our charge points back in service as quickly as possible."
Customers with electric vehicles can find an alternative charge point at www.chargeplacescotland.org