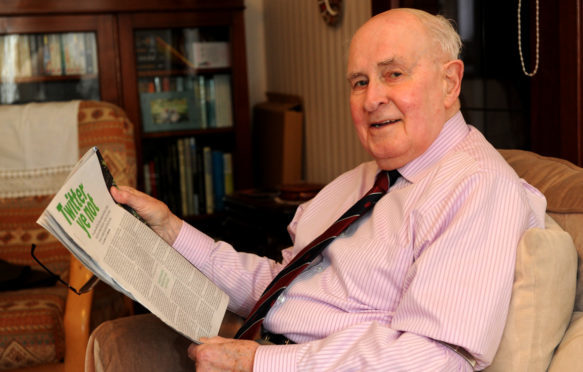 A celebrated Aberdeen minister who devoted more than six decades of his life to the church and was a champion of the scouting movement has died.
Reverend George Dymock Goldie has been praised by loved ones for his kind nature and deep generosity towards everyone he met.
Born in 1926, he grew up in Haymarket in Edinburgh, before joining The Royal Scots upon leaving school in 1944.
There he was sent to officer training school in India and was later stationed in what is now Malaysia, where his platoon was responsible for guarding Japanese prisoners of war working on a rubber plantation.
After he was demobilised, he joined his family to help run The Traquair Arms hotel in Innerleithen and enrolled for a post-war college course.
While he was studying, Rev Goldie was a student assistant at Lady Glenorchy's North Church in Edinburgh, where he met his wife-to-be Mairi Normand.
Several years later, in 1962, he accepted the call to become a minister in Aberdeen.
Rev Goldie spent 33 years at Greyfriars on Broad Street, before retiring and becoming a pastoral assistant at Mannofield Church.
In 2013 Rev Goldie celebrated 60 years as an ordained Church of Scotland minister.
And he estimated that he had married more than 5,000 couples in that time.
"I am not the only pebble on the beach, but if I am asked to marry a couple, I will happily do so," he said.
"After all, I count myself lucky to be able to carry on my work."
Aside from his ministry, Rev Goldie's great passion in life was Scouting.
His father founded the 1st Paisley Scout Troop in 1907, shortly after Lord Baden Powell held his first camp on Brownsea Island.
Rev Goldie joined the 43rd Corstorphine Cub Pack in 1933 and rose through the ranks before becoming a deputy area commissioner.
He served for a number of years as Scouts Scotland national chaplain and ran a cub pack at Kingslea School in Aberdeen.
Rev Goldie was safeguarding awareness co-ordinator for north-east Scotland and, latterly, chairman of Aberdeen Districts Appointments Committee.
His lifelong service "of an exceptional nature" was recognised by Chief Scout Bear Grylls in 2011 when he was awarded the highest honour of The Silver Wolf.
Rev Goldie's son-in-law, Malcolm Ogilvie, paid tribute and said: "George was a kind and generous man," he said.
"Kind to all he met and generous of time, word and thought.
"He will be remembered as a minister who cared deeply for his family and his various congregations, especially young people and young couples."
Mannofield Church clerk of session, Bon Anderson, said: "After retiring from full time ministry we are pleased to say that George found his church home with us at Mannofield.
"Initially helping out Rev John Anderson for several years – latterly the two of them being referred to as Jack and Victor from Still Game – thereafter George played an active part in the work of the congregation, always volunteering to undertake any role he could assist in and being a friend to those in need."
Rev Goldie spent 53 years of marriage with his wife Mairi, who died 10 years ago.
The pair raised four children – Susan, Peter, Alan and Ruth.
Rev Goldie died on October 9.
Alongside his children, he also left behind eight adoring grandchildren, who "kept him young in his later years".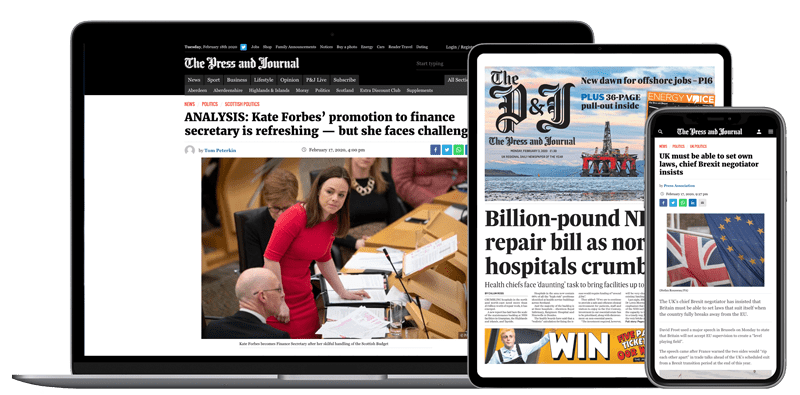 Help support quality local journalism … become a digital subscriber to The Press and Journal
For as little as £5.99 a month you can access all of our content, including Premium articles.
Subscribe