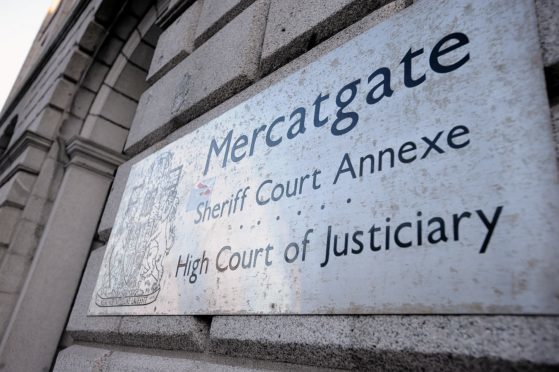 An Aberdeenshire man has gone on trial accused of abusing and raping a woman.
Jordan Frail appeared at Aberdeen High Court yesterday to face a number of charges relating to incidents said to have taken place between June 2016 and July 2017.
He denies all the charges.
It is claimed the 20-year-old acted in a "threatening or abusive manner" towards a woman.
This included calling her derogatory names and, on one occasion, punching a hole through the middle of an MDF coffee table.
He also faces a charge of rape.
It is alleged that on one occasion he removed the woman's underwear while she was asleep, then had sex with her.
The charge states that "after she had awoken you did ignore her pleas for you to stop".
Giving evidence to a jury of seven men and eight women via video link yesterday, the woman detailed the ordeal she experienced.
She spoke of her distress at waking up one night to find Frail, who she described as "paranoid", having sex with her.
During questioning from advocate depute Mark McGuire, she said: "I was very confused and I didn't want it to happen. I had been sound asleep.
"I put my hand on his shoulder and said 'No, I don't want that' but I didn't have the force to push him off.
"I wasn't awake enough to shove him with full force."
The woman estimated that the incident lasted 15 to 20 minutes.
"It was all very shocking," she added.
"He was on top of me and I couldn't move."
Frail, who address was given in court papers as Craighead Avenue, Portlethen, has denied the allegations.
More evidence will be heard at the trial, before Lord Uist, when it continues today.