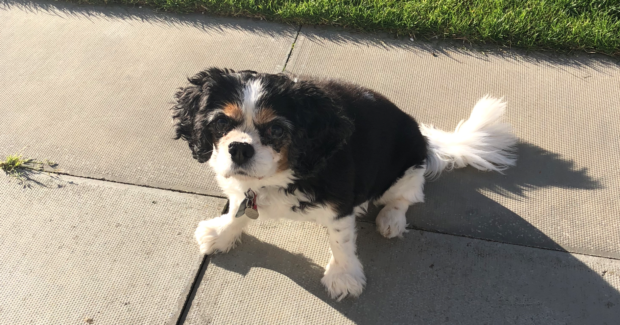 A dog owner whose King Charles spaniel ate 20 chocolate bars has warned pet owners to be careful this Halloween.
Claire and Ian McAllister, from Bridge of Don, returned from a night out last October to find their family pet Tia had gorged on all the fun-sized sweets they had set aside for young guisers coming to their door.
The couple immediately rushed the poorly pooch to the vets, as chocolate is poisonous to dogs.
Tia was given activated charcoal to absorb the toxins by the animal doctors, and now a year on the greedy spaniel has made a full recovery.
But Mrs McAllister has now urged other dog owners to keep their chocolates in a safe spot this Halloween.
She said: "We had a big tub of sweets in the vestibule by the front door for any trick or treaters.
"My mum was babysitting and I don't think the door to vestibule can have shut properly because Tia found her way to the sweets and had a field day.
"They were fun-sized bars and if Tia had just had one or two I might have waited to see how she was, but when I saw the amount she'd consumed I knew I had to ring the vets because I was worried about how that much chocolate would affect her."
Corrie Dean, principal nurse manager at Vets Now in Kingswells, said: "Some owners may be tempted to wait and see how their dog reacts after eating chocolate, but he effects vary greatly depending on the amount eaten and the size of breed.
"Clearly Claire did the right thing in bringing Tia to see us and it's good that she is now warning other dog owners because at this time of year, we see a big rise in the number of chocolate poisoning cases."