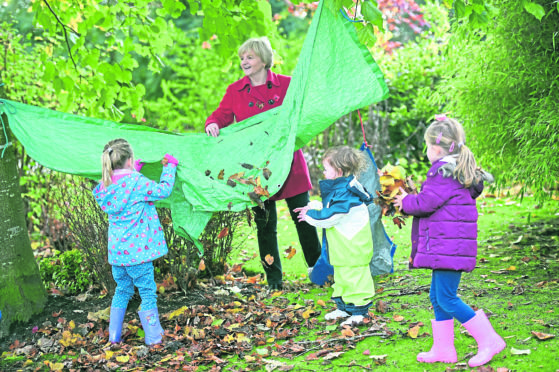 Computer games, television and tablet screens have sadly replaced playing outdoors for many modern children.
But a new project in Aberdeen could help to encourage youngsters to enjoy the great outdoors once more.
Proposals are being developed for an innovative pilot project which would see Duthie Park used as the base for a new nursery catering for children aged from two to five.
Outdoor nurseries are being embraced nationally following their success in Scandinavia.
The plan is to have the children spend much of their time outside to learn and play, though there will be indoor space for when the Aberdonian weather – almost inevitably – turns bad.
Aberdeen City Council's scheme would be open to applications from families throughout the city and there are high hopes the new vision of a modern nursery will prove hugely popular.
The proposals are expected to be brought before the council for consideration this year and are part of a package to help the authority meet the entitlement to 1,140 hours annually of early learning for each child in Scotland by 2020.
Council co-leader Jenny Laing said: "The work being done to explore the opportunities for outdoor, play-based learning in Aberdeen is valuable. An enormous amount of global research sits behind this.
"Duthie Park has been identified as the perfect location to focus on for a pilot project and there are further opportunities throughout the city to utilise Aberdeen's wonderful greenspaces in the future, offering more new and exciting options for parents and children.
"The aim of the outdoor project is to strengthen wellbeing and provide conditions that will achieve better outcomes for the city's youngest children, recognising that over the years lifestyles have become more sedentary and the traditional benefits of the outdoor environment are not always being maximised.
"Research shows that higher levels of active play are associated with higher academic attainment, but just as importantly helps improve motor skills and has great advantages in terms of physical and mental health, which are so important in terms of giving children the best possible start in life."