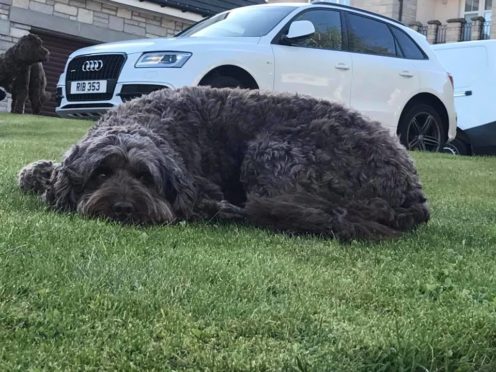 A police search is underway for car thieves who narrowly avoided running over a dog.
Gillian Burnett was at her home in Blackburn when she was woken in early on Monday.
Her cockapoo, Poppy, led her outside to where she found strangers breaking into her husband's white Audi Q5.
Mrs Burnett began to confront the strangers before stepping back.
She said: "Poppy was an absolute hero – she started barking which woke me up while the theft was in progress.
"I went downstairs and saw people in my husband's car.
"I then went outside and they reversed.
"Initially, I was going to go onto the road in front of them, I live at the top of a cul-de-sac, but Poppy went onto the road first so my concern was she would be hurt.
"They did narrowly miss hitting her with the car as they sped off."
The car – registration number RIB 353 – was stolen from Balbrogie Woods, Blackburn at 2.45am on Monday.
It was last seen 45 minutes later in the Mastrick area.
Anyone with information should call police on 101.