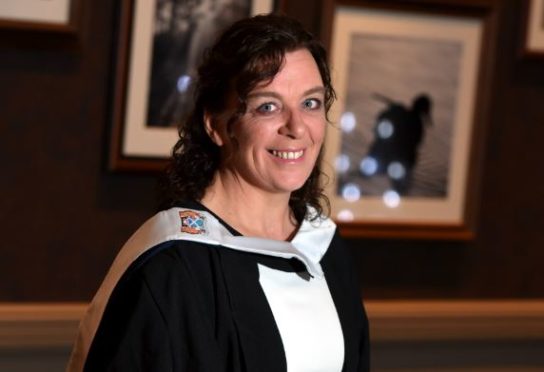 After completely changing her career plans to study photography at North East Scotland College, Anna Horne said it was one of the best decisions she could ever have made.
The 49-year-old from Bridge of Don initially studied administration at what was then Aberdeen College before making her way into the world of work.
She resumed her studies in 2013 with the aim of finding a job in computing, but her election as president of the Aberdeen College Students Association took her career in an entirely different direction.
This led to her taking up more managerial roles, including regional officer manager at Aberdeen care and support charity Cornerstone.
But some years later, Ms Horne decided it was time for another change and returned to NesCol.
She said: "I loved Cornerstone, but I still felt I was looking for 'my thing'.
"I became single and moved house and I decided I wanted to pursue my passion for photography and turn it into my career."
Ms Horne enrolled in the college's HND course in 2016 and said: "It has undoubtedly proved to be one of the best decisions of my life."
While she entered the two-year programme dreaming of a career taking portrait photos, things soon changed.
She added: "I did want to have my own studio but because of the course I completely changed my mind and became really interested in architectural and corporate photography.
"The tutors' passion and knowledge was amazing and if it wasn't for them, the course would have been much harder and a lot less interesting and fun."
Lewis Fraser-Henderson
Lewis-Fraser Henderson says his time at NesCol has helped him to achieve the "ultimate goal" he's had his sights set on since he was 11.
The 20-year-old Aberdonian collected his HND in Social Sciences at the college's graduation ceremony yesterday afternoon.
He said: "I started NesCol a little anxious at first but after a few weeks my nerves had gone as I built relationships with staff and other students.
"Just like at school I felt supported, guided and safe.
"Good, clear communication from staff kept me on track and I felt completely at ease asking anything I wasn't sure of."
And now, because of his hard work, Mr Henderson has entered the second year of a masters degree in history at Aberdeen University.
"I've left college having had a wonderful experience," he said.
"The staff were brilliant and I've made some good friends."
Gillian Smith
After graduating with an HNC in Childhood Practice, 17-year-old Gillian Smith has already found her dream job.
Since leaving Banff Academy at the end of fifth year, the newly-qualified nursery practitioner admits she had apprehensions about taking the next step.
"I did worry about college a bit because I'm dyslexic, but the amount of support I got was fantastic," she said.
"My lecturers were brilliant and really understanding, which gave me the confidence to succeed."
During her day off from college classes, Miss Smith met one of her lecturers at NesCol's base at the Deveron Centre in Banff for extra tuition.
Alongside this, she spent two days a week on placement at Portsoy Nursery, which she attended herself as a youngster.
She added: "The staff there were so supportive and by the end of it I was much more comfortable with everything than I had been at the start."
Miss Smith's hard work paid off when she was offered a job at KingsWellies Nursery.
She said: "College was heavy-going at times, but everyone was supportive.
"And now I'm really enjoying my new job."
Suzanne Pirie
Suzanne Pirie was not expecting to end up at university, but says her time at North East Scotland College gave her the confidence and drive to keep working hard.
Having previously dropped out of a course for health reasons, the 34-year-old decided to give it another try two years ago and enrolled in the college's HND Legal Services programme.
She said: "I had no intention of going to university – I just wanted to become a bit more knowledgeable in law.
"But after the amazing support from the lecturers, I found the confidence to believe in myself and that I was capable of getting my HND."
Miss Pirie passed the course with three As and collected her certificate yesterday.
And she is already back studying, taking part in classes this morning towards a law degree at Aberdeen University.
"I have learned that if you want something in life, as long as you put in the hard work, you can achieve it," she added.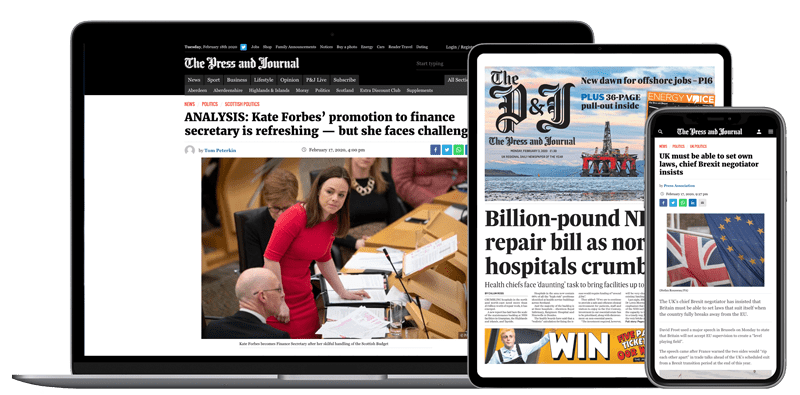 Help support quality local journalism … become a digital subscriber to The Press and Journal
For as little as £5.99 a month you can access all of our content, including Premium articles.
Subscribe