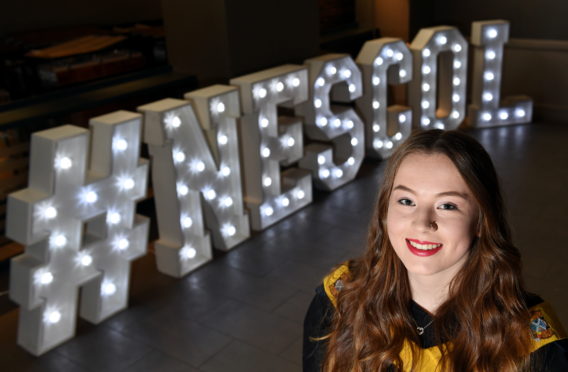 Eighteen-year-old Cameron Fraser-Mackie left school two years ago and was offered a training opportunity through the Press and Journal's Apprentice 100 campaign.
Yesterday, following two years of hard work, she graduated with a HNC in Built Environment.
Having trained with Fairhurst, the teenager is now focussing on a future within civil engineering and is planning to obtain a HND, then ultimately a degree.
Not one for formal education, Miss Fraser-Mackie yesterday said she had never wanted to go to university.
"I wanted to work and train at the same time," she said.
"It means I don't have any student debts and I can gain on the job experience. I'm so pleased all my hard work has paid off."
Attending college on a day release basis, Miss Fraser-Mackie had worked on the Fairhurst team involved in the redevelopment of Broad Street.
Her "super proud" mum, Amy Mackie, said: "It's great to see her take her first steps to what will be a long educational path."