Community groups across the north and north-east are once again being given the chance to win a brand-new minibus.
Oil and gas company Nexen has teamed up with the Press and Journal to give one lucky group the keys to their very own 17-seater minibus worth £40,000.
Hundreds of groups – from scouts, guides, bowling, golf, church, school and dance groups – take part in the popular competition every year, with the whole community getting behind their effort to collect enough tokens to land them the winning entry.
Groups can enter as many times as they like, as long as each entry form has 50 tokens attached. Registration is open now, and the tokens will start appearing in the Press and Journal on November 19.
Last year, 140 organisations took part – with 1st Methlick Scout Group eventually driving away with the bus thanks to the 80 entries they submitted.
The youngsters have already been putting it to good use, hitting the road to try new activities further afield.
Keith Hewitt, group scout leader, said the bus has been a "wonderful asset."
He said: "We've been all over the place – to our summer camp in Inverness, and across Aberdeenshire for raft races.
"The best thing for the kids is the sense of camaraderie that comes with the minibus, whenever we travel somewhere they are singing and chatting the entire way there.
"It has given us the chance to take them further afield on outdoor adventures and has really just been a wonderful asset to the group."
Ray Riddoch, Nexen's UK managing director and senior vice-president for Europe and Africa, urged people to get involved – either by registering, or helping their local group collect tokens.
He said: "I think it's hugely important to give community groups a means of transport, especially in a region with  such a variety of city and rural locations.  Many of these groups offer a valuable service to people and Nexen knows that every one of the entries will be for a deserving cause which makes this competition hugely exciting and rewarding to the very end.
"I'm proud that Nexen is committed to supporting those organisations and charities who really make a difference to the place we live in."
Registration for the 2019 competition is now open.
Once registered, online entrants can access a whole host of information to encourage their community to help collect tokens.
The tokens will be running in the paper between November 19 and February 3.
All entries must be received by February 11. To find out more, visit www.pressandjournal.co.uk/minibus/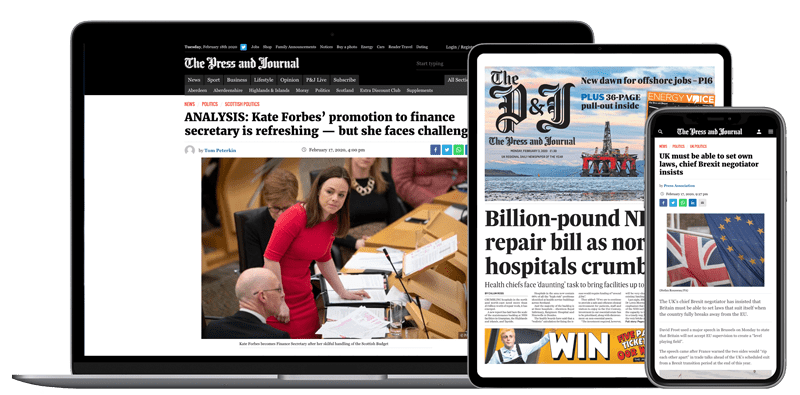 Help support quality local journalism … become a digital subscriber to The Press and Journal
For as little as £5.99 a month you can access all of our content, including Premium articles.
Subscribe