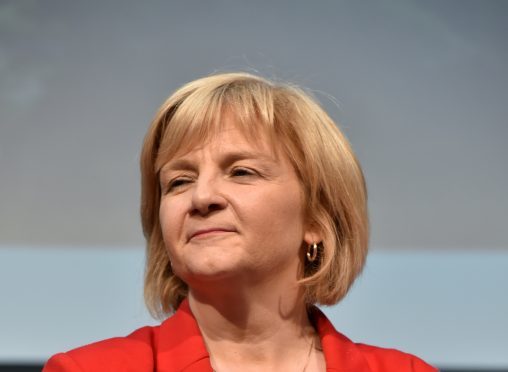 Aberdeen's massive oil wealth has not been shared equally among the city's residents, the council's co-leader admitted yesterday.
The city was christened "the oil capital of Europe" after major production began in the North Sea in the early 1970s and the black gold has since flowed into billions of barrels.
But the industry and the wider region have been hit hard by the slump in prices experienced in 2015 and they are only now beginning to recover.
The report found that Aberdeen had the highest level of gross value added (GVA) per head of population in Scotland- with a city worker producing around £36.30 an hour for their employer.
Unemployment has also dropped in the past year, with 76%  now in work.
But council co-leader Jenny Laing, Aberdeen Labour, said accepted the benefits had been unequally shared over the years.
She said: "We must recognise that the city's economic success has not necessarily benefited everyone living here.
"We are not unusual in that respect, but today has provided a platform to focus on a new approach, where we align our investment in the city's infrastructure with our investment in our social infrastructure to better respond to the needs of the people and place.
"What we have seen is great economic buoyancy in our city over the last 50 years but it hasn't been spread in that even way.
"What we need to do is bring that inward investment in so all our communities are benefitting from that.
"It is about upskilling our workforce so that they have the opportunities to take the jobs when they become available but it is also about making sure our businesses and communities work closely together so that that inward investment can benefit us in areas like housing and job opportunities.
Those views were echoed by her Conservative co-leader, Douglas Lumsden, who added: "I think it is key that we have the economic levers to keep the money we generate here.
"We have generated billions but the problem has been a lot of it has either gone to Holyrood or London."
Guy Ingerson, co-convenor of the Aberdeen and Aberdeenshire Green party believes a different approach to the issue is needed.
He said: "One area myself and councillor Laing do agree on is that the wealth produced in our region has not benefited people equally.
"Solutions to these issues, however, have largely focused on poorly connected infrastructure projects and low paid service sector jobs."