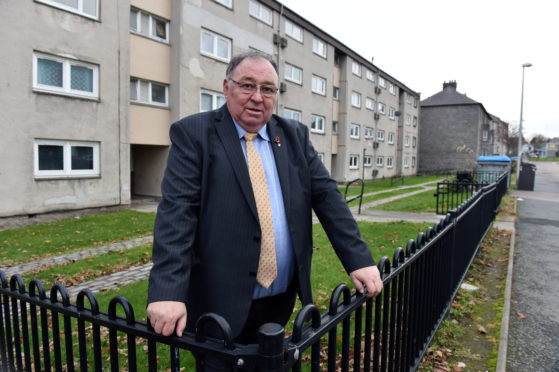 Shock new figures have revealed a 15-year life expectancy gap between Aberdeen communities less than five miles apart.
The life expectancy rate for men in Seaton is 69 – but just across the city in Mannofield, men can expect to live to over 84.
City council officers have provided figures collated using death data captured over the years 2014 to 2016, the latest available.
Male life expectancy in poorer areas of the city is often more than 10 years less, with these latest findings also showing that a Woodside man will die around 12 years before a man in Cults.
Female figures are more equal but still show large gaps.
Life expectancy is often linked to poverty, with poorer areas less likely to sell healthy food and have sports and exercise facilities.
Poorer areas also usually have higher rates of drug and alcohol abuse, which can lead to earlier deaths through overdoses or long-term health effects.
The shock findings come after a new economic report released last week painted a relatively optimistic picture of the future of the city's finances.
---
>> Keep up to date with the latest news with The P&J newsletter
---
But council co-leader Jenny Laing said that in the past the rewards of the city's dominant oil and gas industry had not always been equally shared among Aberdeen's residents.
She said: "We must recognise that the city's economic success has not necessarily benefited everyone living here.
"What we have seen over the past 50 years is great economic buoyancy but it hasn't been spread in an even way.
"What we need to do is bring inward investment in so all our communities are benefitting."
Councillor Martin Greig, whose ward covers Mannofield, said more must be done to address the imbalance and claimed there was a "chilling" complacency about the stats.
"There is a growing division between the haves and have nots," he added.
"There is a lack of any action or solution to offer help and solutions.
"We should be doing what we can to become a city that believes in fairness and that is at ease with itself."
Councillor Alex McLellan, who represents Seaton, said: "These figures are a vital reminder that while many in our city have benefited from the natural resources off our coast, too many people, families and communities have been left behind.
"The council has a key role to play in trying to bridge the poverty gap but with an austerity-driven UK Government consistently hammering the poorest in society, that challenge grows ever greater."
The economic report released last week predicted that life expectancy will continue to rise.
It reads: "Like the rest of the UK and Scotland, the north- east is projected to have an increasingly ageing population in future decades.
"The number of people living in Scotland of pension age and over is projected to rise by 25.1% by 2041. In Aberdeen this rise is projected to be 12.5%, while in Aberdeenshire it is projected to be 28.7%"
Earlier this year, it emerged that many were still reliant on foodbanks in the city with scores in operation.
In a leaflet about Universal Credit, the city council has listed 20 organisations where free food parcels can be picked up.
Last night Hilton, Woodside and Stockethill SNP councillor Neil Copland said he feared matters could become worse with the roll-out of the controversial Universal Credit benefits system.
But he praised local organisations for helping out.
He said: "If these numbers are correct then I think it is shocking there is a 15-year life expectancy gap between some of our richest and poorest areas.
"What my constituents have told me is that they are worried that Universal Credit is going to make things even harder.
"We have this reputation as a prosperous city but we have some serious problems."
18% of children in Aberdeen are living in poverty
A lingering picture of Aberdeen for many outside the north-east is one of millionaires, granite mansions and rich oilmen driving white Audis with personalised number plates.
And it would be hard to argue that the Granite city has not been fortunate since the discovery of oil and gas in the North Sea many decades ago.
While other areas have lost major industries like mining, shipbuilding and steel making, the high price and geographical location of the commodity has meant that production could not be as readily moved abroad keeping the industry, and the high wages, locked in the north-east.
A new economic report, commissioned by the council and compiled by a panel of three economists, found that a mere 2.9% of city residents were unemployed and a worker in the city has the highest GVA (Gross Value Added) in Scotland.
Across Scotland around 4.2% were unemployed and as of last year Glasgow had 5.7% unemployment rate.
But serious and sustained problems exist.
According to the Scottish Index of Multiple Deprivation 2016 (SIMD), which accounts for a variety of factors, nine Aberdeen areas are among the 15% most deprived in Scotland.
The most deprived 20% in Aberdeen City are located in Torry, Middlefield, Northfield, Seaton, Tillydrone, Woodside, Mastrick, Sheddocksley and George Street neighbourhoods.
The global crash in oil prices in 2015, of which the city is still recovering from, is also attributed to a rise in foodbank use – with the Granite City now home to more foodbanks than others in Scotland.
Failure to address poverty and disadvantage comes at a cost for public services, the Joseph Rowntree Foundation estimate this as £78billion across the U.K.
In Aberdeen, an estimated 18% of children are living in poverty and are unevenly distributed across the city's wards, ranging from low of 6% to a high of 29%.
It is believed that 29% of households in Aberdeen are in fuel poverty and 9% are in extreme fuel poverty.
But, conversely, the high price of oil brought its own problems before the crash.
Many were priced out the city by sky high rents and property prices while some have complained of "Aberdeen tax" with some basics costing more in the Granite City.
At the start of the 20th century, Aberdeen was among the poorest cities in Britain, reliant on industries like paper making and fishing and cut off with its northerly location.
Lord Provost Barney Crockett, a keen local historian, has said this accounted for the high number of Aberdonians who fought in the Spanish Civil War.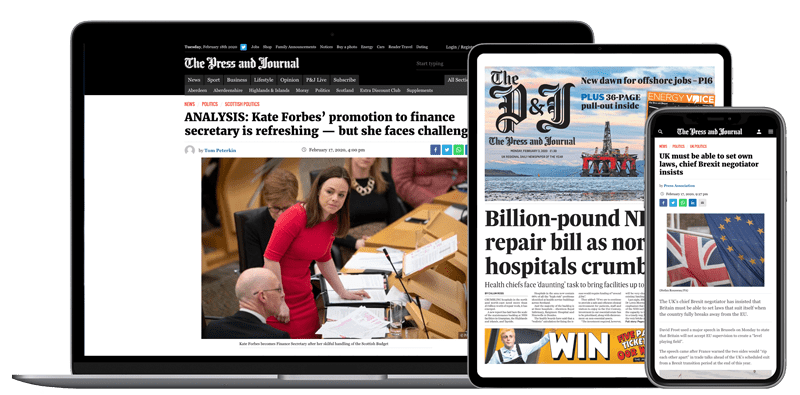 Help support quality local journalism … become a digital subscriber to The Press and Journal
For as little as £5.99 a month you can access all of our content, including Premium articles.
Subscribe