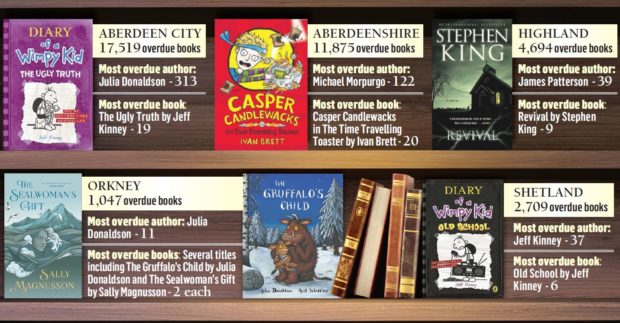 New figures have revealed more than 436,000 library books, CDs and DVDs are currently overdue in Scotland.
Many of the titles have been sitting in borrower's houses for decades – with some loaned out as far back as 1994.
And the work of Daisy Meadows, who has written more than 200 instalments of the Rainbow Magic books about fairies, accounts for 4,044 of the missing titles.
More than 3,100 titles each from Horrid Henry's Francesca Simon, Gruffalo creator Julia Donaldson and Roald Dahl are also currently overdue.
Across the north and north-east there are 37,844 items yet to be returned, the oldest of which is a copy of the educational title I Can Tell the Time which was withdrawn from Orkney Library in July 2000.
Also missing are 123 Harry Potter books, six copies of Fifty Shades of Grey and five editions of Mein Kampf.
The ironically titled The Keeper of Lost Things by Ruth Hogan is the most borrowed book failed to be returned by readers in East Renfrewshire.
Several published authors have now spoken out to encourage library users to return their items on time.
Mike Shepherd, who wrote a book about the Scottish origins of Dracula, said library members should show respect for the "wonderful institution".
"With good faith they educate us and entertain us by lending out their books," he said.
"It is only appropriate that we should honour our part of the bargain by returning them in good time."
Lindsay Officer, who co-wrote The Kind Unicorn with her daughters Lindsay and Megan, has encouraged parents to check their homes in case they find forgotten books which had not yet been returned.
She said: "It also makes me wonder are parents avoiding returning them to the library to avoid paying fines – in which case their children are missing out on a wealth of resources and activities.
"I have lost a few books in my time as a childminder and parent who uses the library regularly.
"I paid for each one, although I usually end up finding them months later."
She added: "Just think what each library could do with the revenue from those lost books."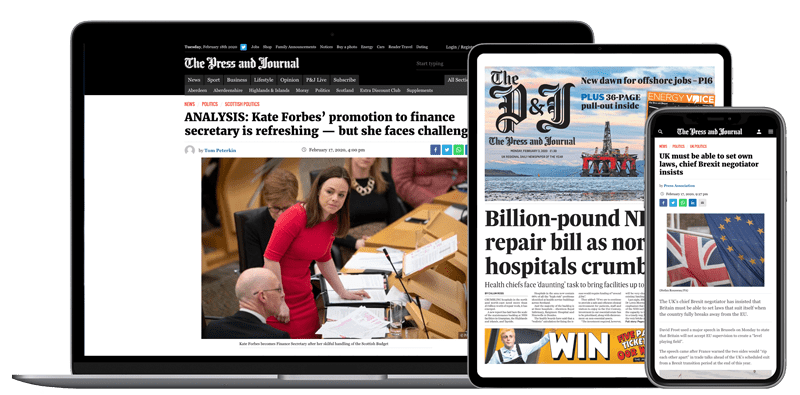 Help support quality local journalism … become a digital subscriber to The Press and Journal
For as little as £5.99 a month you can access all of our content, including Premium articles.
Subscribe