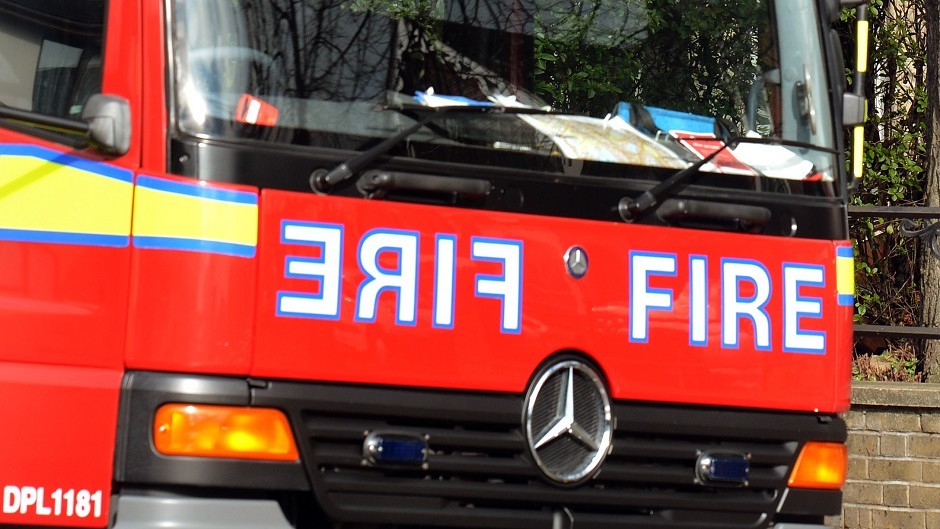 Fire crews were called to a house fire in the Bucksburn area of Aberdeen.
A call was made to the fire service at 4.44pm and within an hour the fire, on Bankhead Road, was described as "well-established," having spread to the property's roof.
There were no casualties, and the fire was successfully put out approximately two hours after the emergency call was made.
Fire officers have sectioned off the property and police have implemented traffic management measures in the immediate area.
Station manager Graeme Laird told the Press and Journal at the scene: "The crews were called to a significant fire in the ground floor of the property in Bankhead.
"It was a well-developed fire when the crews got here.
"The crews carried out the necessary firefighting capabilities.
"We had four fire engines, one jet and one hose reel jet in use at the height of the fire, fighting the fire from within.
"The fire is out now, and we're just looking into investigating what the cause was – at the moment we have no inclination whatsoever.
"The extent of the damage to the property is considerable, certainly to the ground floor bedroom, and we will be carrying out a full investigation tomorrow morning.
"The occupiers of the house are currently with friends in the street.
"The one thing I would say once again is the benefits of having a working smoke alarm, because a smoke alarm alerted the family to the fire.
"Please take up our offer of free fire home safety visits.
"A working smoke detector saves lives, as we have seen today."