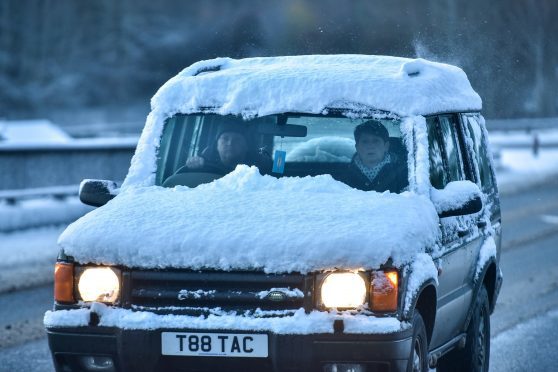 An annual campaign to improve road safety over the winter period launched yesterday.
Ready for Winter encourages motorists to take extra safety measures to ensure their driving goes as smoothly as possible in winter months.
Police are encouraging road-users to ensure their tyres have sufficient tread depth, of 1.6mm or more, and to check the fluid levels of engine oil, coolant, anti-freeze and windscreen screen wash.
Inspector Neil Morrison said: "Driving in adverse, wintry weather presents additional challenges.
"Always switch on your dipped beam headlamps in rain, snow, or misty conditions; don't just rely on your vehicles 'day time running LEDs', as in most cases this feature does not illuminate the rear position lamps.
"In adverse weather reduce your speed, increase the distance between you and the vehicle in front and plan for the unexpected.
"Don't be tempted to leave your engine running and vehicle unattended when defrosting it.
"Apart from this being an offence, it increases the risk of your vehicle being stolen by an opportunist thief and will make for a difficult and embarrassing conversation with your unsympathetic insurance company."
Insp Morrison also urged cyclists to consider wearing bright clothing and ensure lights are working correctly.
Drivers should also pack an emergency bag in their car, with items such as a torch, blanket and extra clothes.
Officers will be at Tesco Banchory tomorrow, between 10am-noon, to help anyone wanting to check their tyres, lights, windscreens and wiper blades.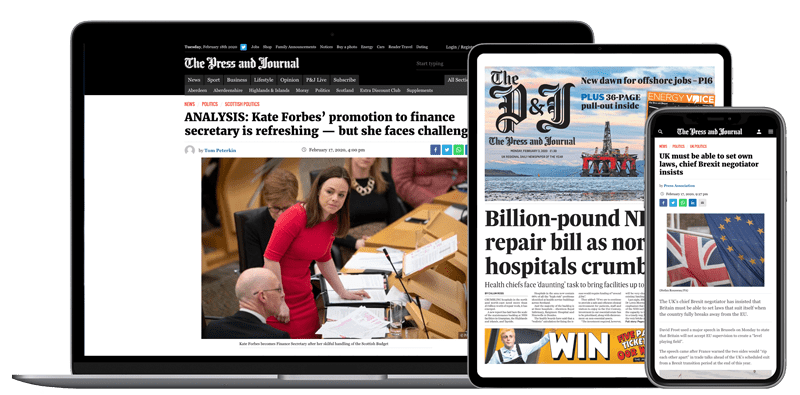 Help support quality local journalism … become a digital subscriber to The Press and Journal
For as little as £5.99 a month you can access all of our content, including Premium articles.
Subscribe