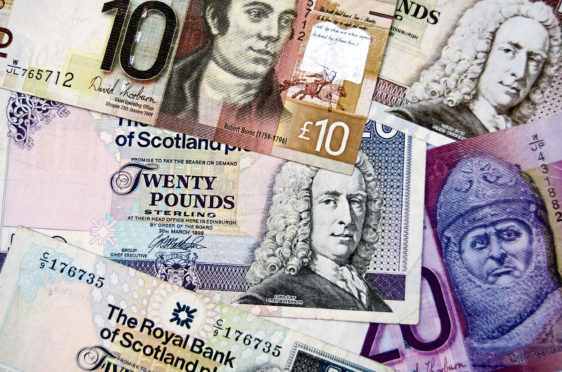 Just 7% of companies in Aberdeen are paying lower business rates now compared to before last year's shake-up, according to new documents.
Official statistics compiled by the Scottish Government show that, of the 8,600 firms in the city, around 7,000 "losers" were given a revaluation higher than what they were paying beforehand.
Only 600 "winners" were presented with a lower number after the recalculation.
The remaining business owners did not see their bills change.
As the new assessments were carried out during a high point for the energy industry – which slumped not long after, dragging many other north-east sectors down with it – the bills for many business are still far higher than what they can afford.
Last year it was found that close to 40% of all companies in the north-east had lodged appeals to have their rates re-assessed.
Trampoline park paying 50% more in business rates than Central Belt equivalent
And while these are being processed and a 12.5% cap is in place until 2020 to offset some of the shock for office owners and hospitality firms, industry leaders are regularly complaining that the region is being "crippled" by the effects in the meantime.
In the summer, Finance Secretary Derek Mackay promised a major overhaul of the business rates system and told local authorities they should help foot the bill by offering relief packages.
But many feel government action is needed sooner – particularly as cash-strapped councils across the country are struggling to find the funds needed to make a difference themselves.
Community councillor Michael Kusznir said: "With  our city just beginning to recover from the energy crash these rate rises will impact business growth and deter smaller companies from moving into empty units.
"It is reckless for the Scottish Government to put at risk business recovery with their lack of due consideration to the north-east."
Aberdeen South MP Ross Thomson said: "The SNP government's ruinous policy of hiking every conceivable kind of tax fails to take in the impact on Aberdeen of the worldwide oil and gas downturn.
"It is still failing to acknowledge the fragile nature of the city's recovery.
"These figures confirm the massive increases in non-domestic rates faced by the majority of businesses on the roll."
A Scottish Government spokesman said that because the re-valuation was completed by independent assessors it has "no locus to intervene in that process."
He added: "The role of the assessor is to use the existing legislative framework to attribute to a property an accurate rateable value based upon the notional rental value that that property could be expected to attract if it were vacant and to let."
"The Scottish Government provides the most competitive rates relief in the UK, worth around £720 million, including the Small Business Bonus Scheme, which alone lifts 100,000 properties out of rates altogether."