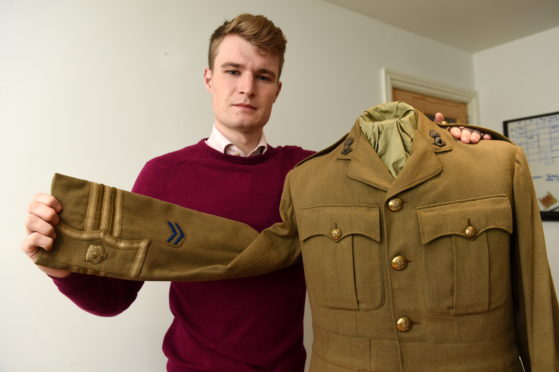 An Aberdeen University student has stumbled across a historic piece of war memorabilia.
Over a number of years Joshua Gill, from Newtonhill, has amassed a wide collection of unusual clothing and uniforms, among them First and Second World War tunics once worn by soldiers and officers.
But after buying a batch of old costumes from a defunct theatre company, he discovered he had stumbled across something unique.
One of the items was a uniform that once belonged to Aberdeenshire war hero Major James Keith.
Major Keith was the son of the Mr Alexander Keith of Pitmedden, Udny, and tenant of the Mairns of Cairnbrogie farm in Oldmeldrum.
He was wounded in both legs and an arm during the First World War, while serving in the Royal Field Artillery in France, and returned home to Pitmedden House in 1917.
Mr Keith had inherited the property in 1903 and donated it to the National Trust for Scotland in 1952.
Mr Gill, who studies history at Aberdeen University, said:  "It was truly a surprise when my father and I came across the tunic, and we could tell it was something special.
"I have a large collection of war memorabilia in general but this was something quite different.
"We got it last year and the Artillery tunic was zipped into a suit carrier."
The tunic was made by Simpson and Whyte of 373 Union Street Aberdeen and was made on October 6, 1917.
The buttons show the Cannon for the Royal Field Artillery and, on the lower half of the left hand sleeve, are sewn two vertical bullion stripes – wound stripes awarded when injured in action.
On the right hand sleeve are two blue chevrons that show two years overseas service and at the bottom of each sleeve is a woven crown denoting the rank of Major.
Mr Gill researched the tunic's history in preparation for Sunday's Remembrance Day parade, in which he marched with the Aberdeen University Officers Training Corps in honour of those fallen.
He said: "It was a fitting act of remembrance for the fallen from our university and Aberdeen as a whole."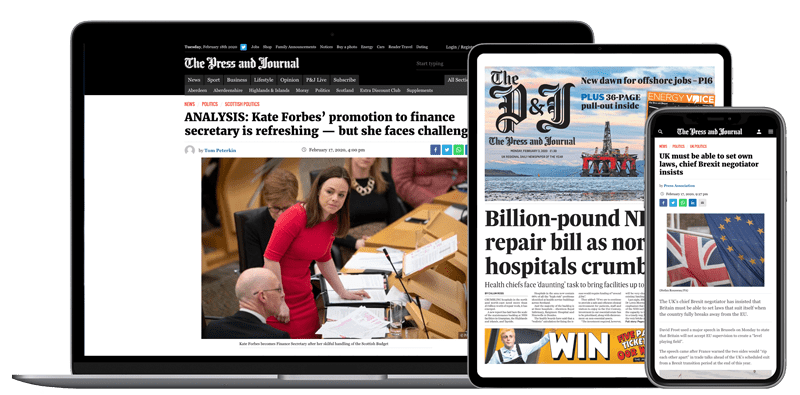 Help support quality local journalism … become a digital subscriber to The Press and Journal
For as little as £5.99 a month you can access all of our content, including Premium articles.
Subscribe